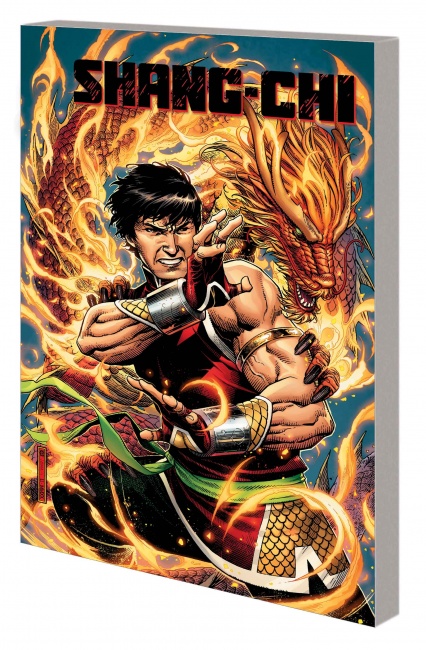 Marvel Comics announced
Shang-Chi by Gene Luen Yang Vol. 1: Brothers & Sisters
for release into trade on March 30, 2021.
Shang-Chi has returned to the MCU and his comics are picking up steam as he approaches his movie debut (see "Best in Shows--Q3 2021"). This trade paperback recounts the tale of his encounters with an ancient and evil secret society that has remained in hiding since the death of Zheng Zu. In these encounters, Shang-Chi learns of his lost siblings including Sister Hammer. This volume is written by Gene Luen Yang with pencils by Dike Ruan and Philip Tan. It collects Shang-Chi #1-5 (2020), and features a cover by Jim Cheung.
Shang-Chi by Gene Luen Yang Vol. 1: Brothers & Sisters will come as a 112-page full-color volume, and retail for $15.99.