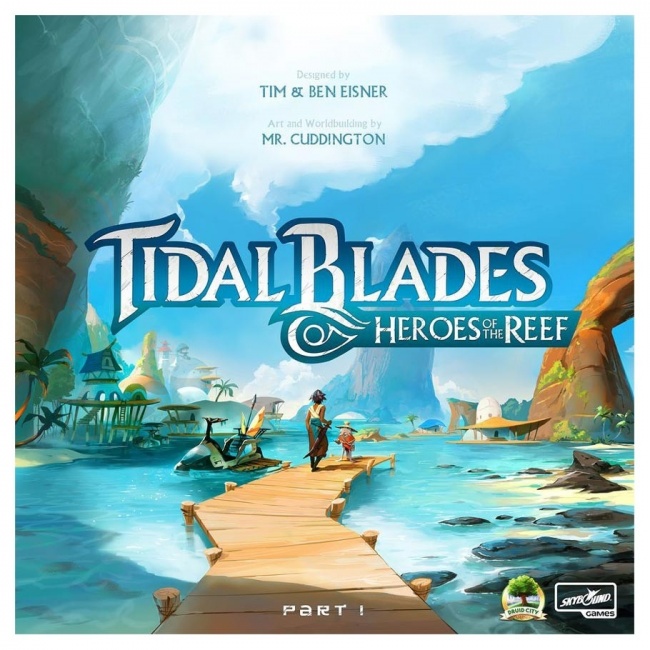 Skybound Games announced
Tidal Blades: Heroes of the Reef
, a new board game, for release in Q1 2021.
In Tidal Blades: Heroes of the Reef, players take on the roles of heroes competing to be named a Tidal Blade in a tournament that takes place over five days and nights. Each day, players will send their hero to complete actions at the locations on the board and attempt challenges. The challenges can be resource-based or simply a battle with a monster. The prospective Tidal Blades will be judged after five rounds based on the Challenges they complete, their levels of their Traits, standing on the Champions Board, and which monsters they have battled.
The game box contains 11 boards, 62 dice, 253 cards, 169 tokens, a thematic round marker, a metal first-player marker, 6 standees plus bases, a score pad, a rulebook, and an Almanac. This game is for one to four players, age 14 and up, plays in 60 to 90 minutes, and will retail for $70.
Skybound Games published Valor & Villainy in 2020 (see "'Valor & Villainy: Minions of Mordak' Revealed").