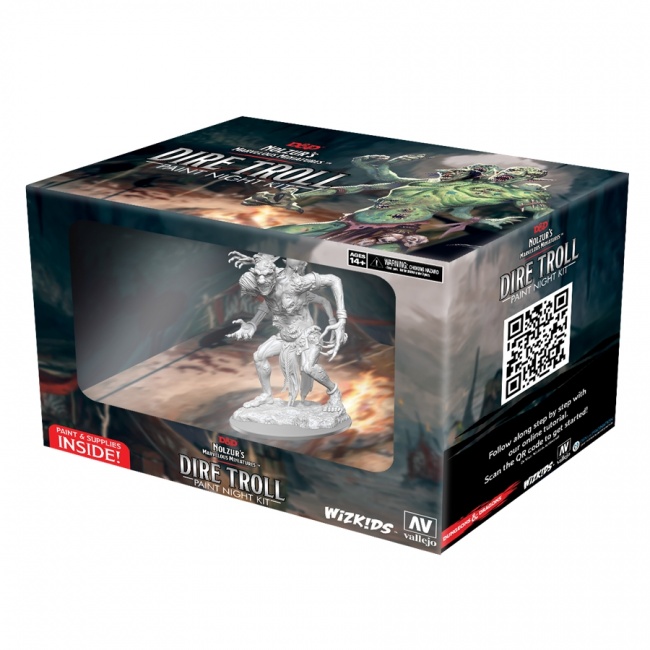 WizKids revealed
D&D Nolzur's Marvelous Miniatures: Dire Troll - Paint Night Kit
for release in March 2021.
This is a single event kit is for retail stores who want to host paint nights, either in-person or online, for their customer base. The kit is designed for painters of all skill levels and includes high-quality paints by Acrylicos Vallejo. It also comes with access to a step-by-step tutorial by Den of Imagination. The kit box contents include a D&D Nolzur's Marvelous Miniature: Dire Troll figure, 12 Vallejo paint colors, 2 brushes, a water pot, and the blister pack that can be used as a palette.
These kits are limited 12 to a store, and will retail for $19.99.
WizKids released D&D Nolzur's Marvelous Miniatures: Manticore - Paint Night Kit in August (see "Host a Paint Night Featuring a 'D&D' Inspired Manticore Miniature"). For more information on WizKids releases, check out our calendars (see "WizKids Figure and Terrain Release Calendar for Q1 of 2021" and also, "WizKids Figure and Terrain Release Calendar for Q2 of 2021")
Click on Gallery below for full-size images!