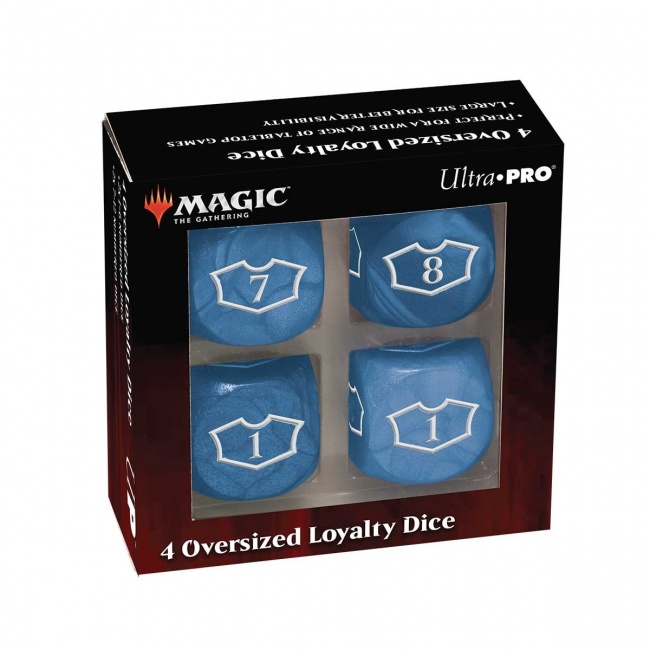 Ultra PRO announced
Oversized Loyalty Dice
, for use with
Magic: The Gathering
, which will release in Q2.
Ultra PRO originally released Loyalty Dice back in 2018 as a set of four 6-sided dice numbered 1-6, but due to feedback, they have decided to do a second release of Loyalty Dice as an oversized set containing four dice: two dice numbered 1-6, and two dice numbered 7-12. The change was also made due to the tendency of Planeswalkers to accumulate more than six loyalty counters during a game of Magic. The product also features new packaging, new SKUs, and larger-sized 22 mm dice for better visibility.
The dice come in white, blue, red, black, and green colors, in accordance with the primary basic land types in Magic, and will retail for $9.99 each.
Ultra PRO recently released Dungeon's & Dragons: Icewind Dale Heavy Metal Dice in November 2020 (see "Don't Get Trapped Under Ice Without 'D&D Heavy Metal Dice'! ").