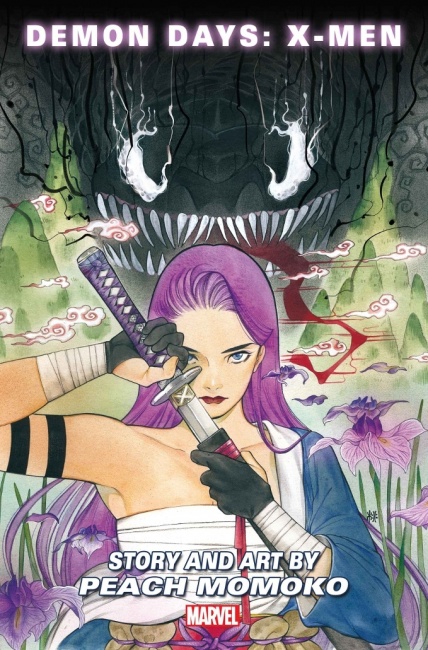 Peach Momoko's upcoming prestige X-Men series,
Demon Days: X-Men
, will be introduced in a six-page bonus story in
King in Black
#4, due out in February, Marvel announced. This will be the first writing and interior art work by Momoko, who's known for her variant covers. The back-up story will feature Momoko's reimagined takes on X-Men characters Psylocke, Emma Frost, and juggernaut.
The intro story and the prestige series will include concepts such as Yokai stories, horror, Japanese folktales, and classic samurai tales, according to Momoko.
Demon Days: X-Men
will launch in March and then be released every three months following, for five total issues.
Momoko was one of the artists Marvel identified as its "Stormbreakers," the publisher's "talent distinction" program (see "
Marvel Unveils 2020 'Stormbreakers'
").
Click Gallery below for promo art and covers!