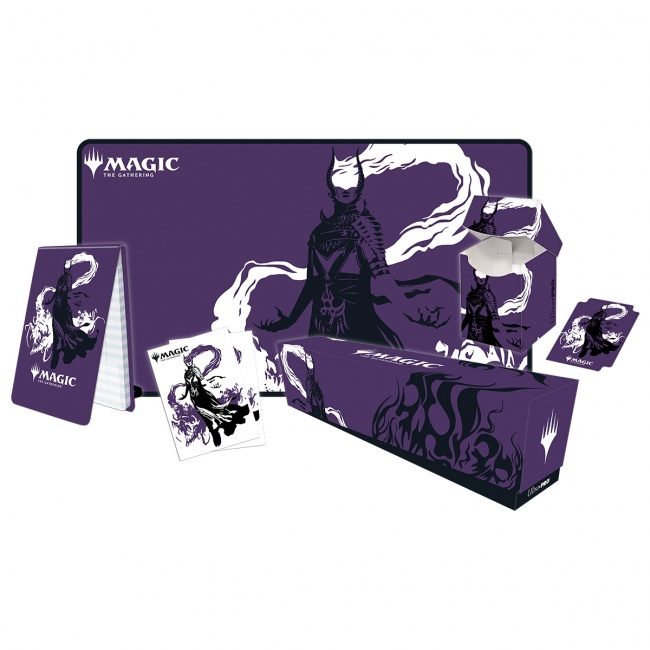 Ultra PRO announced the
Ashiok Bundle
, an Planeswalker-themed accessory set for
Magic: The Gathering
, for release into stores in Q2.
Continuing on with their Planeswalker accessory bundles (see "Ultra PRO Unveils 'Teferi Bundle' for 'Magic: The Gathering'"), Ultra PRO has created a bundle for the Nightmare Weaver, Ashiok. This popular Planeswalker will be featured on accessories in a similar two-color art style to the Teferi Bundle, except the dominant color will be a signature purple to represent Ashiok's Dimir color scheme. The Ashiok Bundle comes with a stitched-edge playmat, 100 standard-sized Deck Protector sleeves, a PRO 100+ Deckbox with Graphic Divider, a Life Pad, and a storage box that can hold up to 700 sleeved cards.
This themed bundle will retail for $46.99.
Ultra PRO also announced Oversized Loyalty Dice, for use with Magic: The Gathering, which will release in Q2. (see "Keep Track of Planeswalker Loyalty with 'Oversized Loyalty Dice'").
Click on Gallery below for full-size images!