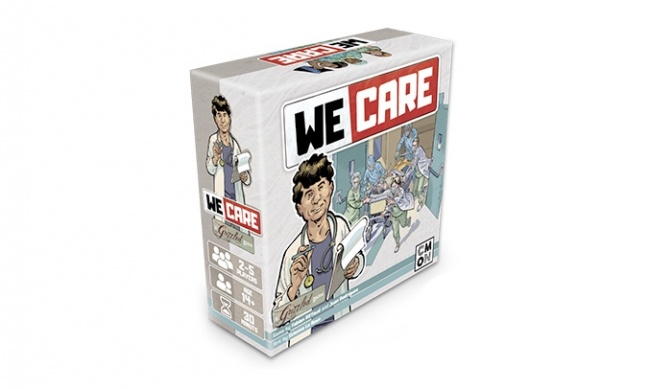 Capturing the zeitgeist of the pandemic, CMON is publishing a medical-themed version of
The Grizzled
entitled
We Care
–
A Grizzled Game
, set to release in Q2. A portion of the sales will go to benefit the medical charity Doctors Without Borders/Medecins Sans Frontieres.
Based on Fabien Riffaud and Juan Rodriguez' World War I survival game (see "CMON Acquires 'The Grizzled'"), We Care – A Grizzled Game puts players in the shoes of medical professionals combating a pandemic at an over-burdened hospital. Players must deal with the physical and emotional challenges of running a hospital under such extreme conditions while saving as many lives as possible and avoiding the risk of becoming infected with the pandemic themselves.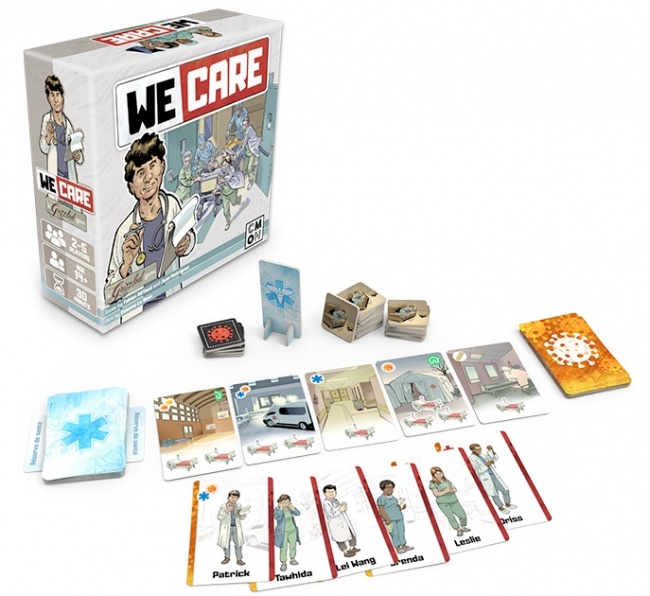 In a press release, CMON COO David Preti stated, "Over the past year, the burdens faced by our medical professionals have been thrust to the forefront, and discussing with Fabien and Juan, the designers of
The Grizzled
, we felt it was our duty to find a way to help." Their solution was to set aside a portion of the proceeds from every sale of
We Care
to charity, Preti explained, saying, "
We Care
will be a chance for players to support these real-life heroes directly, as CMON will donate a portion of the sales of each
We Care
game sold to MSF Hong Kong."
The game is built on the same mechanics as The Grizzled, with added features inspired by current events to simulate working in a hospital.