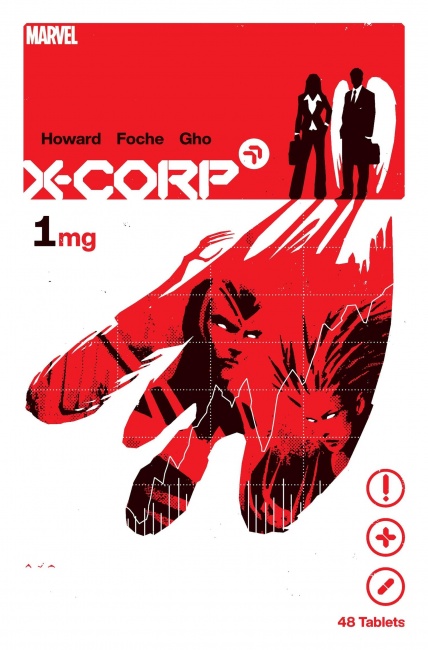 Marvel Comics revealed
X-Corp
#1 for release in stores on May 12.
Jonathan Hickman's plan for mutantkind heads onward to its next chapter with brand-new X-Men team working for the X-Corporation. In this book, mutants are now safe on Krakoa and the Reign of X is ongoing. Monet St. Croix and Warren Worthington are looking to staff the X-Corporation's team of mutants. The recruitment effort leads to Worthington ending up in a confrontation with one of Krakoa's first allies.
This new X-Men title is written by Tini Howard with art by Alberto Foche and coloring by Sunny Gho. The cover for this book was provided by David Aja.
Marvel Comics also unveiled Way of X for release in April (see "Si Spurrier Pens the First Installment of a New 'X-Men' Series").