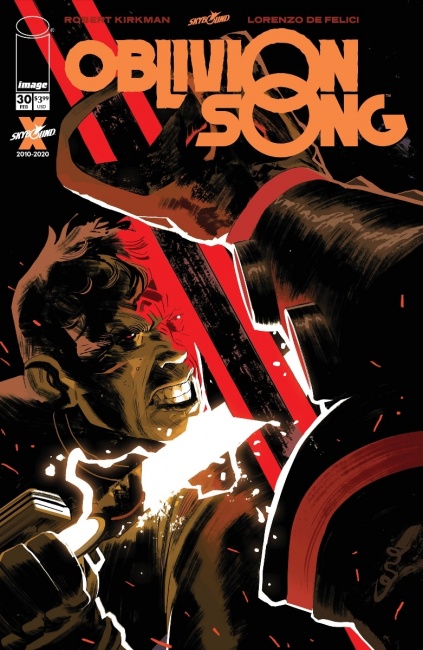 Image Comics and Skybound Entertainment announced that the
Oblivion Song
series will end at issue #36.
The official announcement of the end of the Oblivion Song series, which was co-created by Robert Kirkman, was confirmed to be in the letters section of Oblivion Song #30. Kirkman wrote the following about the end of the series:
"If you've been paying attention to the buildup of this story from arc to arc, you might have suspected that we were nearing a natural end point…and we are, issue #36 was always planned to be the final issue," wrote Kirkman. "When we conceived of this series, I thought of it as a trilogy of 12-issue arcs. Looking back, you can see the time jumps between #12 and #13, as well as #24 and #25, marked definitive chapter breaks along the way. That was by design."
This series will likely see a life beyond comics as it is currently in development at Universal for a film adaptation (see "'Oblivion Song' Movie"). The letters page with the announcement can be viewed in Oblivion Song #30 when it comes out on February 24.
Click on Gallery below for full-size images!