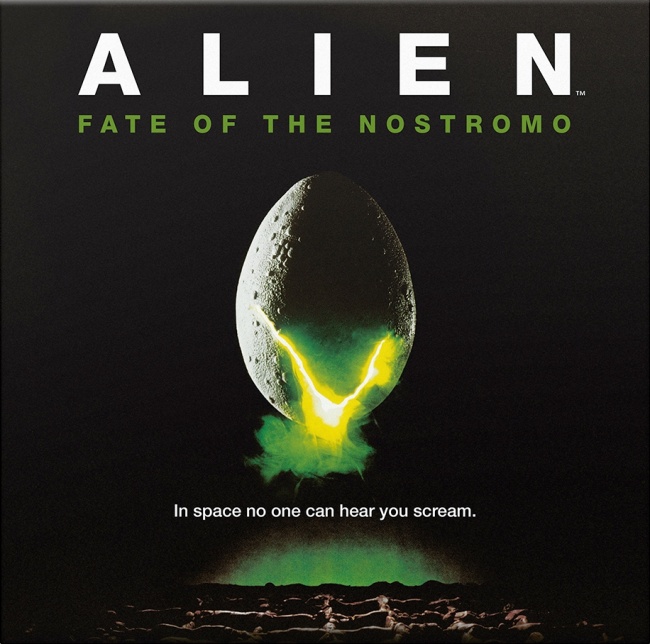 Ravensburger has announced a new licensed board game based on the iconic science fiction film
ALIEN
set to release on August 1:
ALIEN: Fate of the Nostromo
.
In this fully cooperative game designed by Scott Rogers (Pantone: The Game, Rayguns and Rocketships), players assume the roles of the crew of the doomed ship Nostromo: Ripley, Lambert, Parker, Brett, and Dallas as they attempt to survive the unstoppable Alien long enough to find a way to escape. To do so, they must gather scrap and other supplies and use them to craft the items they need to complete a set of objectives. Encountering the Alien and other setbacks can reduce the crew's morale, and if it should sink too low the players lose the game.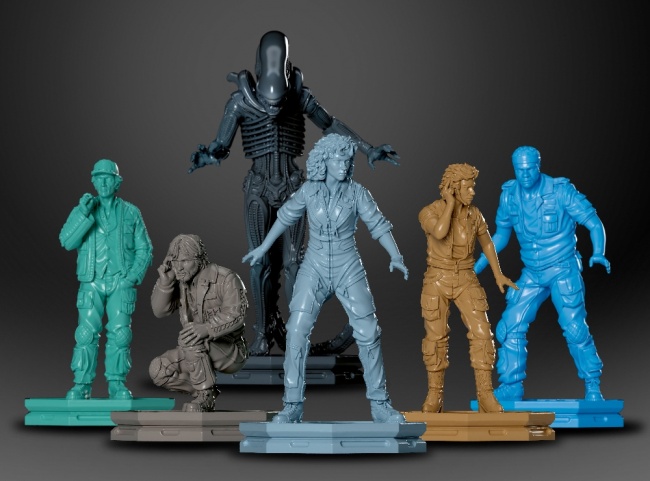 The game features five "final missions" that are triggered once the players complete their primary objectives. Each mission has its own requirements for success, which the players must complete simultaneously. For an addition challenge, players can add Science Officer Ash, who will work to undermine their efforts.
The game is intended for 2 to 5 players, ages 10 and up. MSRP is $29.99. solitaire rules are also included.
Ravensburger is releasing other licensed games into the trade this month, including Hocus Pocus: The Game (see "The Sanderson Witches Are Headed the Hobby Channel in Ravensburger's 'Hocus Pocus: The Game'"), a new Disney Villainous set, and Pusheen the Cat: Purrfect Pick Card Game (see "Ravensburger NA Announces Another 'Disney Villainous' Board Game and a 'Pusheen' Card Game").