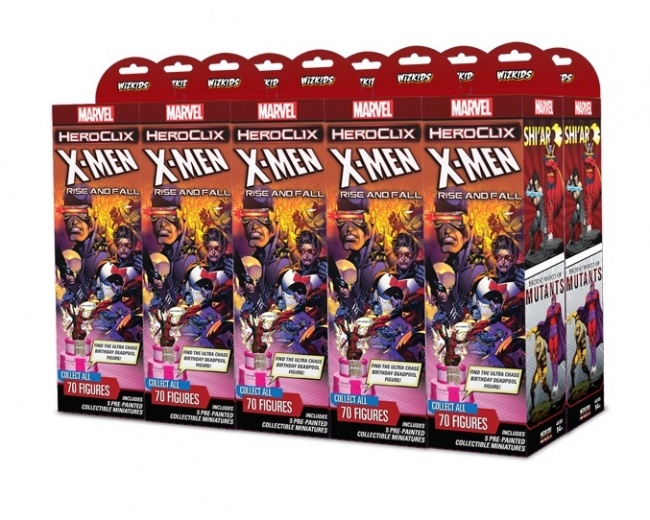 WizKids unveiled
X-Men Rise and Fall
, a new set for
Marvel HeroClix
, for release in June.
This new
Clix
set is based on the Marvel story entitled Rise and Fall of the Shi'ar Empire which was told in
Uncanny X-Men #475 to #486
. Each booster will come with five figures featuring characters like Wolverine, Mystique, and Professor X, Eric the Red, Silver Samurai, and Sabretooth. The set will feature new mechanics called Rally and Salvage, and packs will come with Warp World chase figures. The set contains 17 Common figures, 17 Uncommon figures, 16 Rare figures (and 2 Primes), 12 Super Rare figures (and 2 Primes), and 8 Chase figures.
X-Men Rise and Fall
Booster Bricks
will retail for $149.90.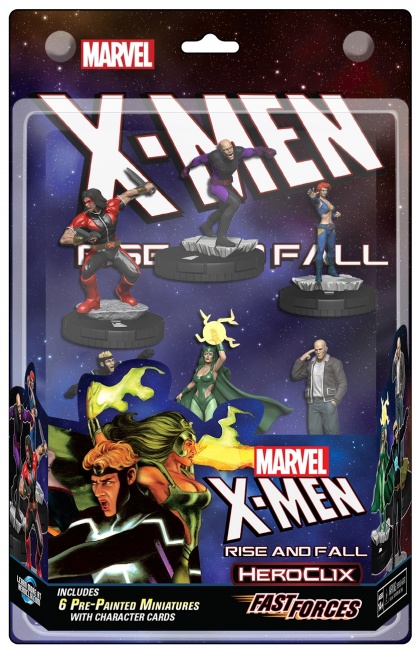 X-Men Rise and Fall
will also feature a new
Fast Forces
starter. This pack comes with a mix of six figures with character cards. It will retail for $19.99. There will also be a
Dice and Token Pack
available that contains 2 custom dice and 6 action tokens for $9.99.
The
X-Men Rise and Fall
Play at Home Kit
will be available. It celebrates Deadpool's upcoming anniversary (see "
Preview: More 'Deadpool 30th Anniversary' Variant Covers by Rob Liefeld
") with a new limited edition figure. This kit also includes a double-sided map, and will retail for $9.99.
Click on Gallery below for full-size images!