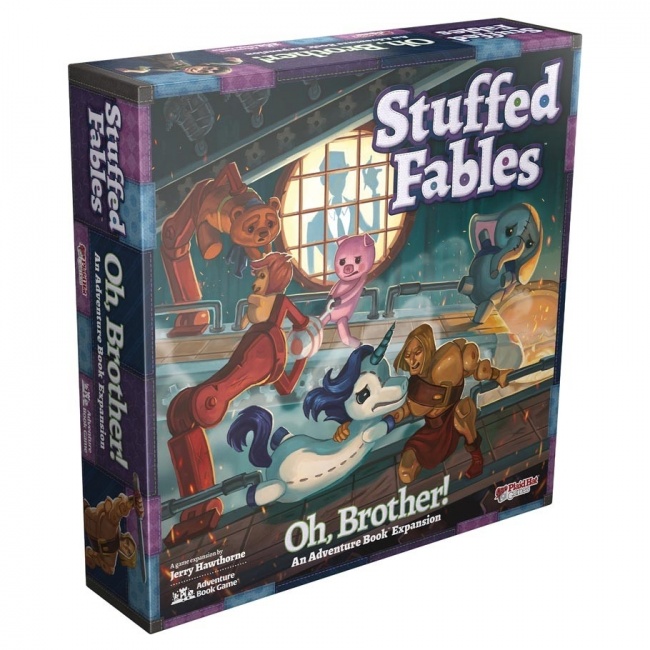 Z-Man Games revealed
Stuffed Fables: Oh Brother
, an expansion to the Adventure Book Game by Plaid Hat Games, for release on March 26.
Stuffed Fables (see "Plaid Hat Launches Adventure Book Game Line") is set to make its return to the tabletop with a brand new expansion. The expansion takes places years after the first story where the little girl's younger brother has stuffed animals of his own. His group of stuffies include Pokey the unicorn and Manny, a muscular action figure handed down from his father. These two stuffed animals and the original cast set out to protect the boy from the supernatural Fall, the realm of the Nightmare King.
The game box comes with 2 Character cards, a storybook, 73 standard cards, 15 plastic figures, 31 tokens, a double-sided mini map, and a standee. This game is for two to four players, ages 7 and up, and will play in 60 to 90 minutes. Stuffed Fables: Oh Brother will retail for $49.95.