Seven Seas Entertainment's February announcements included an assortment of romance, comedy, and gag manga, as well as several new manga in its Ghost Ship mature-readers line. Here's a look at what's coming up this summer.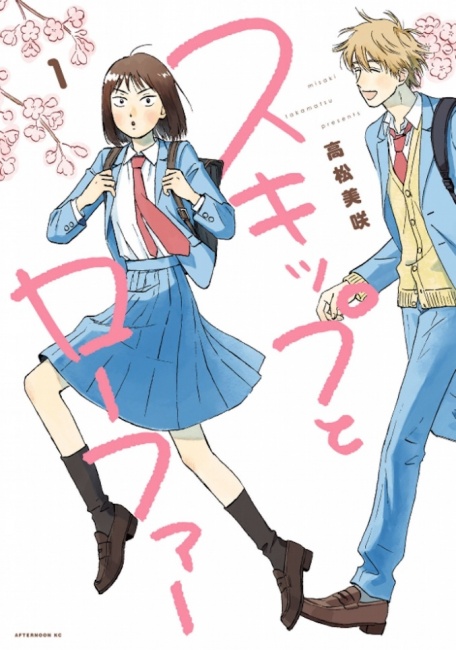 Skip and Loafer
by Misaki Takamatsu: Can a simple but ambitious country girl find happiness in the big city? Signs point to yes in this romantic comedy about small-town girl Mitsumi, who dreams of making the world a better place someday. In order to do that, she'll have to go to a major university, and in order to do
that,
she moves to Tokyo to attend high school. It's all very overwhelming, but she soon makes friends with Shima, one of those overachievers who makes it look easy. This manga was nominated for the 2020 Manga Taisho award. (August; MSRP $12.99)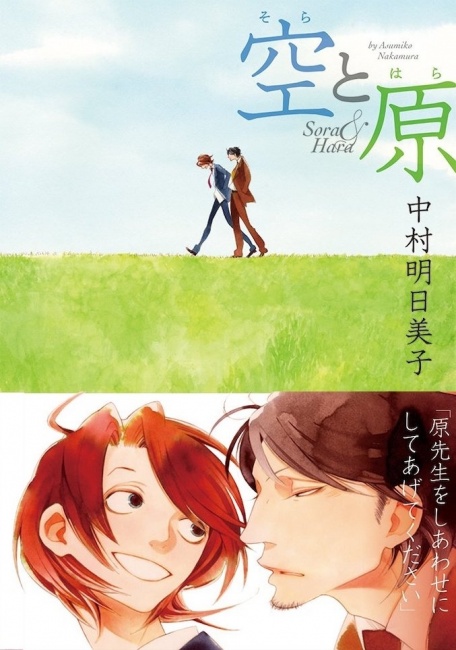 Sora and Hara
by Asumiko Nakamura: This is a sequel to
Classmates,
a three-volume boys love series that was published by Seven Seas and was made into an anime movie in 2016. Hara Manabu, a teacher at the school where
Classmates
is set, is gay, and when he meets Sorano, a young man at a bar they hit it off right away. Things get complicated, though, when Sorano becomes a student at Hara's school; although the teacher immediately backs away from a relationship, the situation also brings some long-buried emotions to the forefront. Seven Seas will publish this single-volume manga as
Classmates Vol. 4: Sora and Hara.
(November; $14.99)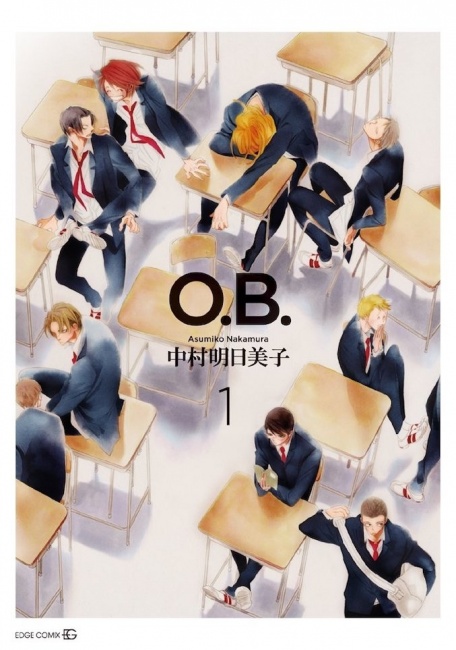 O.B.
by Asumiko Nakamura: A second sequel to
Classmates,
this collection of short stories is centered on the lead characters from that series, Hikaru and Rihito, as they continue their relationship after graduating from high school. It also takes up the relationships of some of the other characters, including Haru.
O.B.
was published as two volumes in Japan, but Seven Seas will release it as a single omnibus titled
Classmates Vol. 5: O.B.
In addition to the Classmates series, Nakamura is the creator of Utsubora – A Story of a Novelist, a mystery manga that was published by Vertical in 2012. (January 2022; $19.99)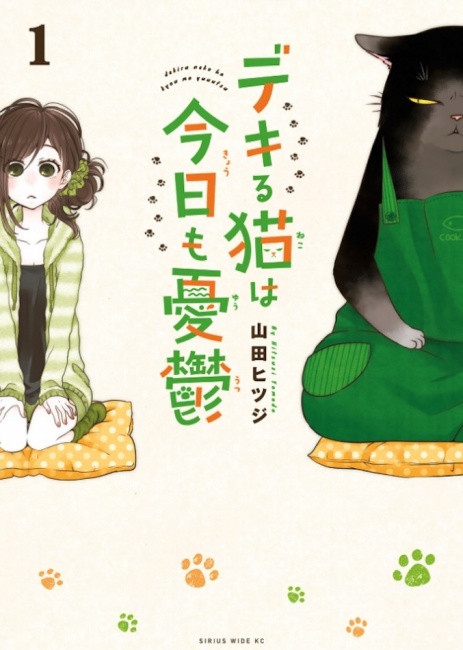 The Masterful Cat Is Depressed Again Today
by Hitsuzi Yamada: Despite the title, this is a slice-of-life comedy about a woman who takes in a stray cat with some unusual skills: He's a better cook, housekeeper, and supermarket shopper than she is. Yukichi, the cat, is also enormous, towering over his somewhat muddled mistress Saku, but there's no denying her life has gotten a lot more orderly since he came to live with her. (September; MSRP: $13.99)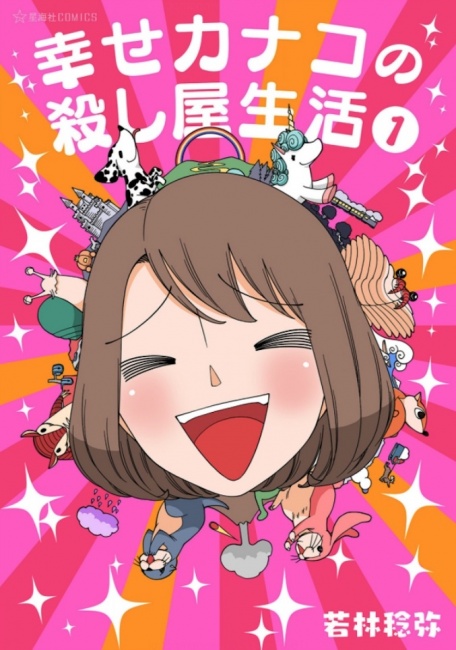 Happy Kanako's Killer Life
by Toshiya Wakabayashi: When she loses her job, Kanako grabs the next one she can find and unwittingly signs on with an assassination service. Although she balks at her first kill, she turns out to be good at it. Wakabayashi is also the creator of
Tsurezure Children
, which is published digitally by Kodansha.
Happy Kanako's Killer Life
is a 4-koma gag comedy, and Seven Seas will publish it in full color and in a large trim size. (August, $14.99)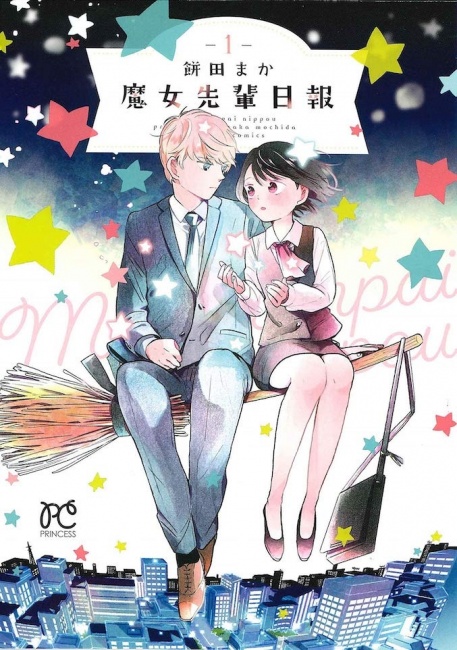 Daily Report About My Witch Senpai
by Maka Mochida: Magic goes to the office in this charming romantic comedy. Misono is a salaryman and Shizuka is his senpai, or senior. She's also a witch, and while that means she can help Misono out of a bind when things go wrong, which they frequently do. Misono, for his part, worries that Shizuka isn't taking care of herself, and his concerns soon develop into romantic feelings for his capable but easily flustered colleague. (January 2022; $12.99)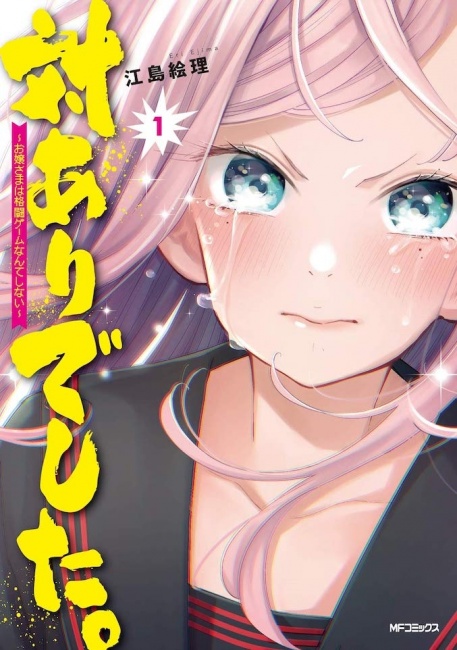 Tai Ari Deshita: Ojō-sama wa Kakutō Game Nante Shinai
by Eri Ejima: The girls are hardcore gamers in this comedy set at an elite finishing school for wealthy young ladies. Scholarship student Aya idolizes her fellow student Shirayui, who is beautiful and refined, as she hopes to be someday. Under that polished exterior, though, Shirayui is an intense gamer who holds nothing back when she's playing fighting games, and when she challenges Aya to a game, the gloves come off. Ejima is a creator of yuri manga and was a contributor to the Éclair anthology published by Yen Press. (September, $12.99)
The February announcements also included three new Ghost Ship (mature readers) titles.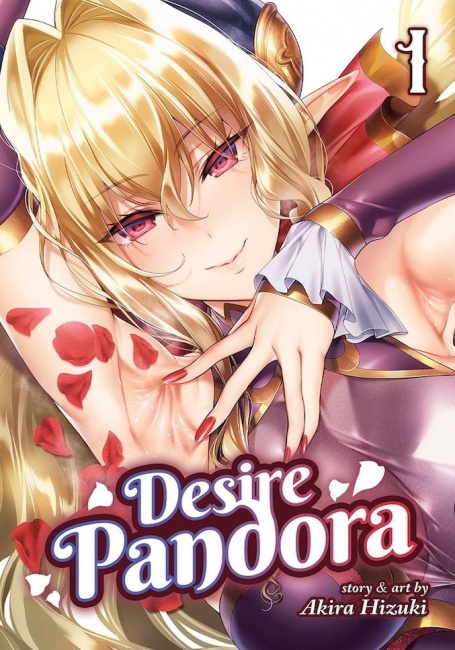 Desire Pandora
by Akira Hizuki: A young man with an armpit fetish makes a wish on a magic ring and summons a beautiful demon. Actually, Takai regards himself as a connoisseur of axilla, and he is on a quest to find the perfect pits. So when he conjures up the demoness, he has just one thing on his mind, but she may not be quite the girl he has been dreaming about. (August; MSRP: $13.99)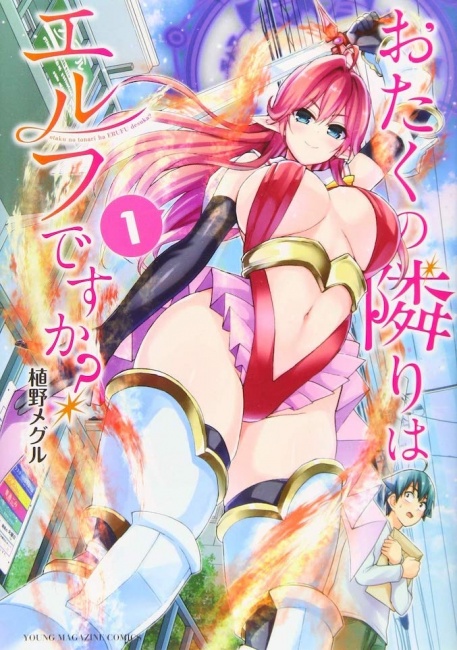 Does a Hot Elf Live Next Door to You?
by Meguru Ueno: The answer to the titular question is yes in this tale set in a fantasy version of Japan, where otherworldly creatures live side by side with humans. Literally. When a beautiful elf who loves to start fires moves in right next to Keita, a high school student and aspiring manga-ka, humorous and sexy complications ensue! (August; $13.99)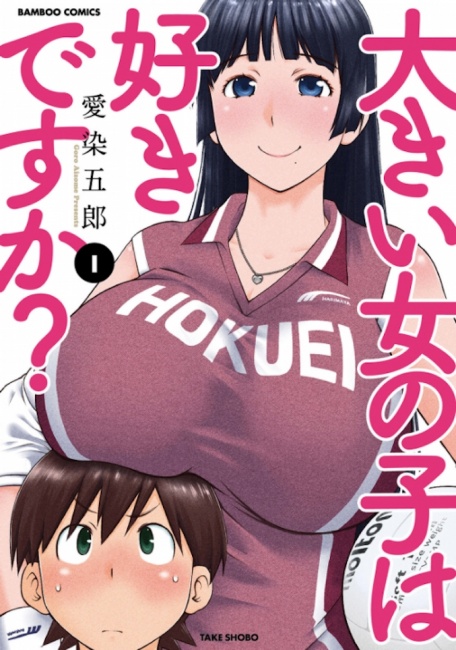 Do You Like Big Girls?
by Goro Aizome: Size is relative in this tale of an unremarkable but unusually short young man who goes to work for a women's college volleyball team. Suddenly he's surrounded by Amazonian ladies who are anxious to get it on, and he's happy to oblige the entire team, but the size difference brings an element of danger to the proceedings. (September; $13.99)
Check out the full-size covers in our Gallery!
For more great Manga Week coverage,
click here
!