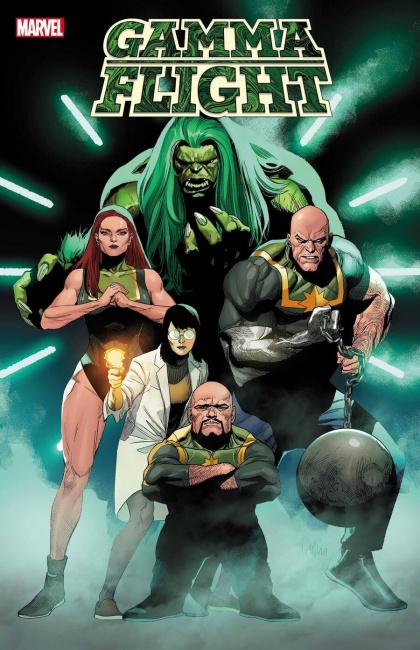 Marvel Comics will launch the
Gamma Flight
ongoing series for release on June 23.
The alternate Alpha Flight team from Immortal Hulk (see "Marvel Immortalizes the Hulk") is being brought back in an ongoing series by co-writers Al Ewing and Crystal Frasier. The spinoff team, comprised of Puck, the Absorbing Man, Titania, Doc Sasquatch, Dr. Charlene McGowan, and Rick Jones, will have one goal and that is to find and stop the Hulk.
"Gamma Flight is an opportunity to explore some of the concepts and plant some of the seeds from Immortal Hulk in their own space, building off the found family that came together in those pages and putting them into action against some strange and ugly doings in the unexplored corners of the gamma world," Ewing said of the series.
The new book features artwork by Lan Medina with a cover by Francis Yu.
Marvel Comics also launched Immortal She-Hulk by Al Ewing last September (see "Al Ewing Takes on She-Hulk").
Click on Gallery below for full-size images!