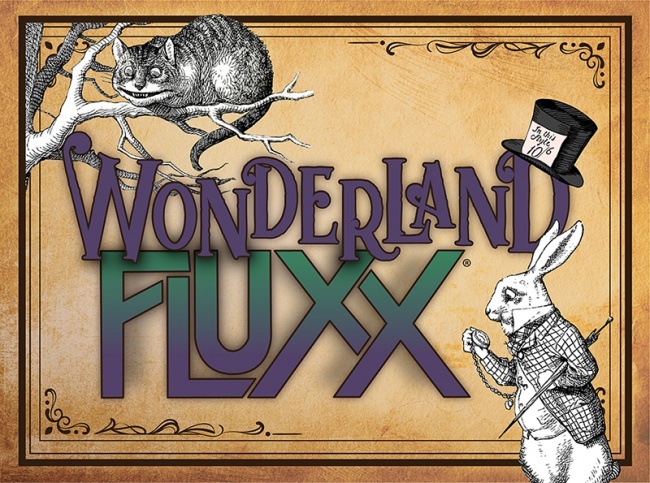 Looney Labs announced that they will be printing a limited run of
Wonderland Fluxx
, an
Alice in Wonderland
themed version of the classic game, for release into stores in either September or October.
This version of Fluxx heads down the rabbit hole and off to a tea party with Alice and her wacky friends. It features several characters from Alice in Wonderland, including the Mad Hatter, the Cheshire Cat, Tweedle Dee, Tweedle Dum, and even a Jabberwock. This game is being produced as a print run for a specific customer, but Looney Labs is allowing distributors and additional stores to preorder the product. The cutoff date for preorder will be April 16.
This game will retail for $16.00.
Looney Labs launched of Fantasy Fluxx, the latest version of its flagship card game, in January (see "Looney Labs Announces 'Fantasy Fluxx'").