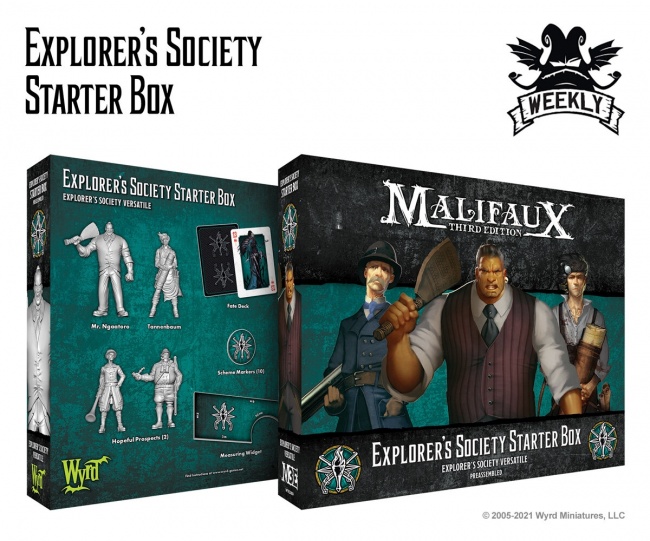 Wyrd Miniatures announced the
Explorer's Society Starter Box
, a new boxed set for
Malifaux 3E
, coming in May.
The Explorer's Society Starter Box includes Versatile characters and a Versatile Minions that can be used with this Faction. This set comes with Mr. Ngaatoro, Tannenbaum, a Versatile (and Seeker) Enforcer, and two Hopeful Prospects all preassembled so players can use them right out of the box. The game box also comes with their stat cards, two copies of each Explorer's Society General Upgrade, a Fate deck, a measuring widget, and 30mm tokens, all of which are themed to the Explorer Society.
This miniatures set will retail for $45.
Wyrd Miniatures also announced new Malifaux 3E miniatures sets coming in June (see "Wyrd Announces New 'Malifaux 3E' Miniatures Sets Coming in June").

Click here for more Miniatures Week coverage.