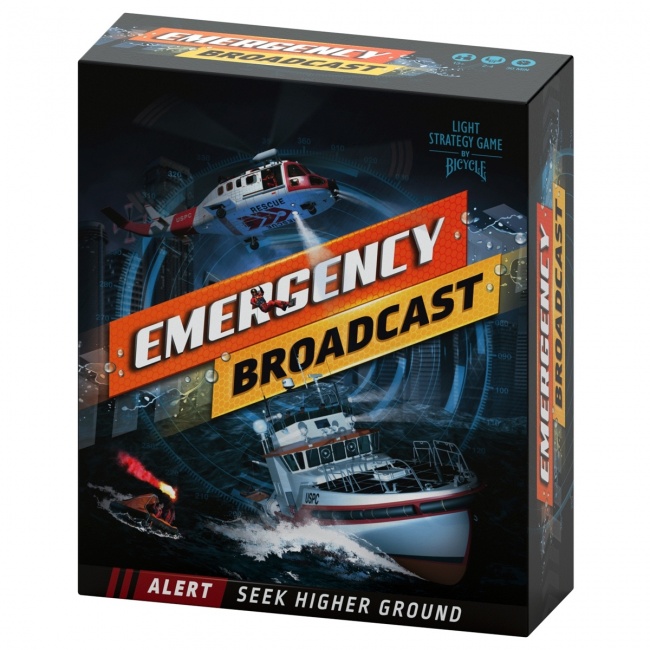 Bicycle will release three new titles for its Games by Bicycle line on August 1st:
Emergency Broadcast
,
Sideshow Swap
, and
Crystallized
.
Emergency Broadcast turns players into first responders trying to deal with a dangerous flood. Each player has their own rescue objectives, playing tiles to secure the resources they will need. But each round the flood waters rise, washing away resources and making it harder to complete objectives. Players must decide whether to complete objectives quickly, or take a risk and wait to score more points later.
The game comes with 1 game board, 97 tiles, 4 tile trays, 65 objective cards, 1 scoreboard, 1 dry erase marker, 1 First Responder meeple, and 1 First Player token. Emergency Broadcast can be played by 2 to 4 players, and is intended for ages 13 and up. Games take about half an hour to play. MSRP is $24.99.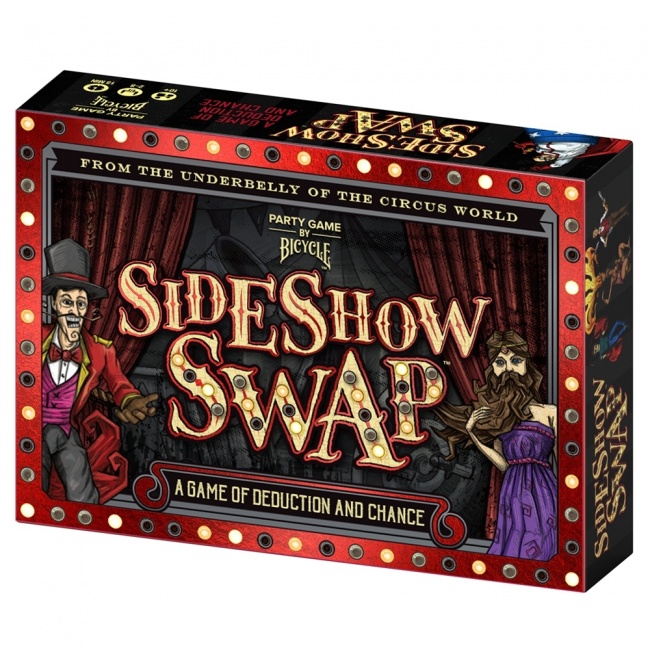 In
Sideshow Swap
, the players are competing acts trying to recruit the best talent. They can swap performers or use their tickets to discover and compete for the top performers. When any player runs out of tickets, the game ends and the player with the highest-ranked performer wins.
Sideshow Swap includes 16 Performer cards, 8 reference cards, 40 coins, and 54 tickets. Designed for 2 to 8 players, ages 10 and up, it takes only about 15 minutes to play a game. MSRP is $12.99.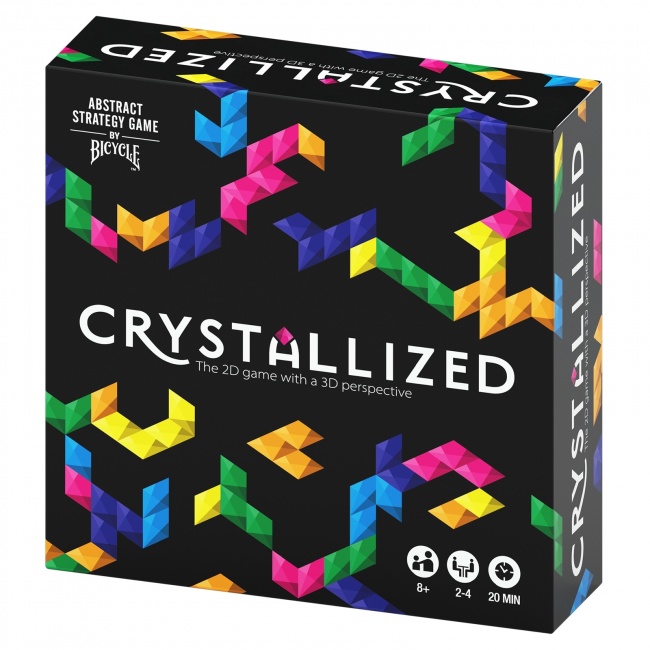 Rounding out the trio is
Crystallized
. In this abstract-style visualization puzzle game, players try to match colored zones on hexagon-shaped cards to earn the right to place crystals on a shared "facet board." The goal is to have the fewest crystals left when the facet board is completely filled.
Crystallized was created by the daughter of the designer of Jenga. It comes with 120 cards, 72 crystals, the facet board, and a drawstring bag. It was designed for 2 to 4 players, ages 8 and up, and takes about 20 minutes to play. MSRP is $19.99.
Click Gallery below to see the components from all three games.
Bicycle also announced Mandalorian, Avengers, and 007 themed decks of playing cards (see "Bicycle Games Will Release 'The Mandalorian Theory 11 Playing Cards'").