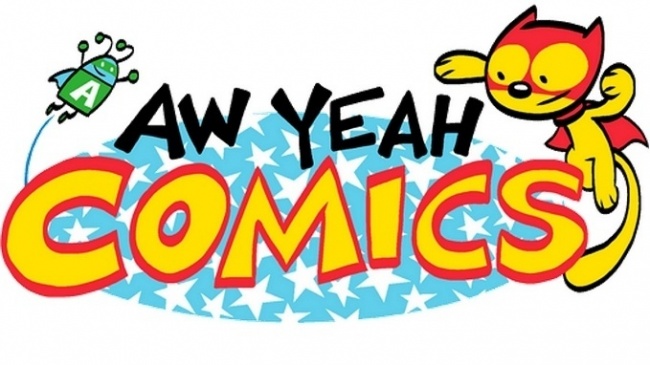 In Business 3x3, a business retailer or executive will share their experience with three things they've done right, three things they've done wrong, and what else they've learned along the way. This month, we talk to Marc Hammond at Aw Yeah Comics, who shares the lessons that helped his store have its best year ever in 2020.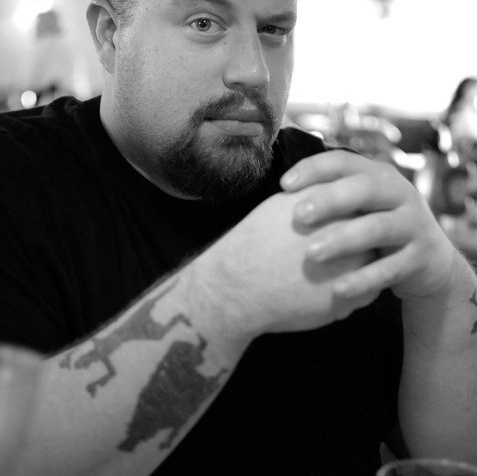 Marc Hammond's history involves a lot of cleaning up.
Hammond got his first job at age 12, working as a janitor cleaning an office building on the weekends. By the time he was 19, he had cycled through a couple of restaurant jobs, and also got his feet wet in the comics biz, working as an assistant manager at Sci-Fi World in Orlando, Florida.
Hammond was back in the restaurant world when a trip to another Florida store, Acme Superstore, proved fateful.
"I was a regular customer there, and it was a massive store, lots of toys and statues and comics," Hammond recalls. "I was in their
Star Wars
aisle and it was completely disheveled. So I started organizing it for them. The owner saw me and said, 'Marc, are you reorganizing my
Star Wars
toys?' And I said, 'Yes, sir; yes I am.' He offered me a part-time job on the spot."
Part time grew into full-time, and Hammond eventually went into business for himself, founding Aw Yeah Comics in Skokie, Illinois in 2012 along with artists Art Baltazar and Franco Aureliani. Aw Yeah has grown into an interesting patchwork of three, geographically-distant stores with a variety of partners—you'll see below—and Hammond mans the store in Harrison, New York, just north of New York City.
"I've been doing this for 23 years now," he says. "I think I've learned some lessons."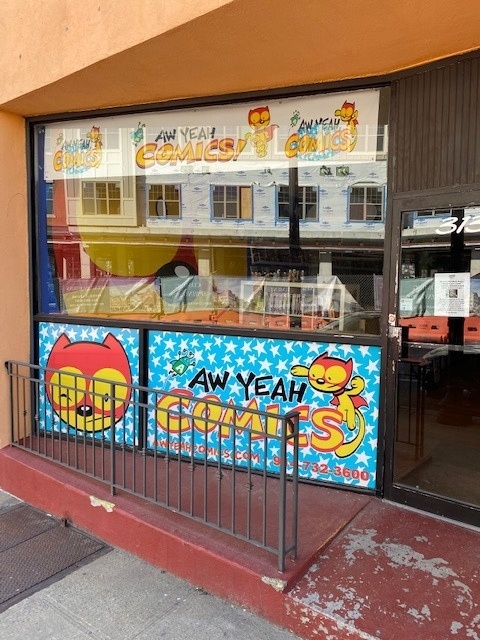 THE GOOD
LOCATION, LOCATION, LOCATION
It's a well-worn real estate cliché, but Hammond says there's a very good reason for that.
"Our first store in Skokie is close to the train, close to the grocery store, close to apartments, close to the library, so that really worked out," he says. "Our location here in New York, we're close to the train, and visible from the highway, so we get two kinds of customers. It's pretty easy to get here."
Hammond sees tremendous value in the foot traffic generated by train commuters in particular.
"When it comes to location, I took that cliché to heart," he says.
WORK WITH CREATORS—ALL CREATORS!
Hammond loves community, and wants to build it with creators of every stripe.
"Not just people who are hot now, or people who are legendary," he says. "We want to work with people who are up-and-coming as well. There are a host of creators who signed at one or more of our stores before becoming very popular, and they remain appreciative of us throughout the years and spread the word, and have helped us get on touch with other creators."
Hammond knows he has a leg up on many stores—and he uses it to his advantage.
"It does not hurt that all of my partners are also professional creators," he says. "So we know how to treat people when they're here; take care of them. We've done hundreds of signings over the last 10 years between the three stores. We've had people who are making their own books at the photocopy place to some of the biggest names in the industry."
At the end of the day, it's good business,
and
it gives Hammond a warm fuzzy.
"Doing signings and things that create a community feel are some of my proudest moments here," he says.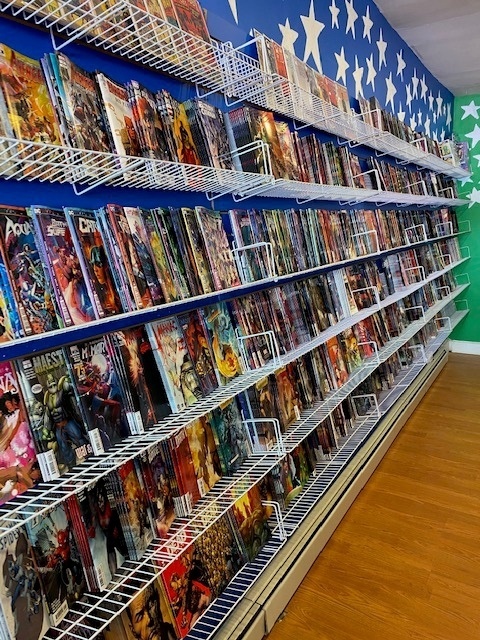 GO WITH WHAT YOU KNOW
Aw Yeah is a comic store, and Hammond has his reasons for keeping it as such.
"There are a lot of stores out there that are good at 500 product lines, but… we don't carry gaming. I don't know a lot about it and honestly, I don't have a lot of interest in it! So rather than chase that and spend capital on bringing that in to our relatively limited space, we just put that capital right in to things that we already do well."
Hammond is happy to play at the fringes, but keep his core his core.
"Not that we don't diversify and not that we won't try to something new from time to time, but not every store needs to try to be everything to everyone," he says. "The things that we do we want to do really well. We'll special-order stuff for people; we do that all the time. But there are some things we just don't want to expend energy and effort on."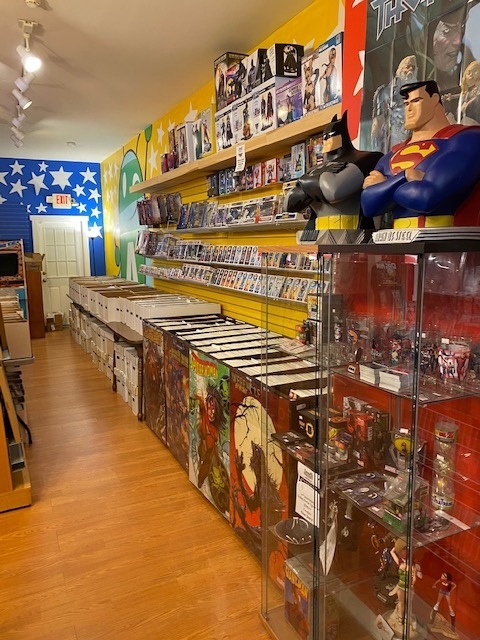 THE BAD
DON'T OVER-ORDER
It's a common lament, but keeping an eye on just how much product you have coming in has been a problem for Hammond.
"Every retailer I've ever met has periods of over-ordering, and I am no exception" he says. "We have boxes and boxes of stuff that we're constantly refilling into our back-issue stock because we ordered too much of it initially. And years and years ago, I wasn't as familiar with return procedures where we had returnability, so we just ate the stock."
The silver lining? Back issues are heating up, so Hammond is selling a lot of the over-ordered product, just over time.
PRACTICE 'SELF-CARE'
It's a very 2021 thing to say but… yeah, Hammond thinks "self-care" should be a retail watchword.
"I'm a bit of a workaholic. I've been pretty much seven days a week for almost a decade," he says. "And every retailer I know, including myself, needs to get better at self-care. You've got to take time off. You've got to do the things you enjoy that fill you back up. [Partner] Mike Pellerito always tells me, 'You can't pour from an empty vessel.' He
loves
to tell me this, and… I have to hear it, especially when I get to feeling a little burned out here and there! So I'm occasionally forced to take a day off."
Hammond is now enjoying his time off. Others are, too.
"Every time I tell someone I'm taking a day off, the reaction is always, 'Oh, that's awesome!" Like it's an
event
."
PUNT THE MESSAGE BOARDS
It's smart to keep your eyes open to all viewpoints and trends, but at the end of the day, Hammond will err on the side of positivity.
"I eschew some of the retailer pages and forums and whatnot," he says. "If I was reading too much negativity, I would start feeling very negative about things. One day, I just snaped out of it."
Hammond does not think he's just wearing rose-colored glasses, and the numbers bear that out.
"We literally just had the best year we ever had, and during a pandemic," he notes.
Hammond still lurks, but picks his spots.
"There's one small, private Facebook group I'm part of with some like-minded retailers, and… it's small, maybe 20 people. But the one thing I like about that group is it's all positivity. It's all about being supportive, being inclusive, looking to the positive and the wonderful things that are going on in our industry and not being Eeyore."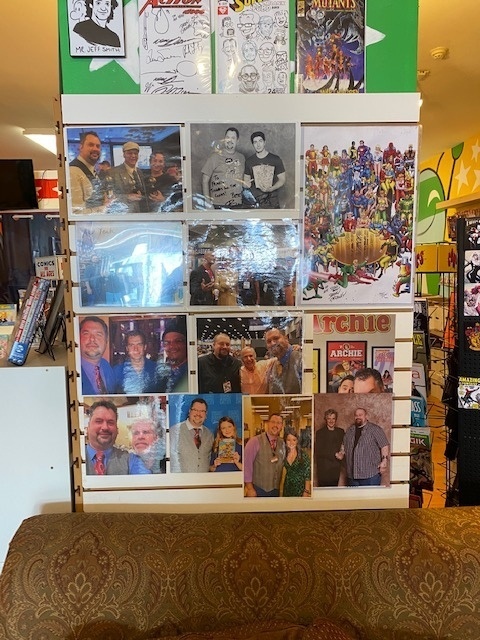 AND WHAT ELSE?
"We have Harrison, New York, outside New York City, Skokie, Illinois, north of Chicago, and Dr. Christy Blanch has a franchise in Muncie, Indiana, north of Indianapolis."
"The Skokie store partners are just me, Art Baltazar, and Franco. This New York one has the most: me, Art and Franco, Christy Blanch, Mark Waid, Mike Negin from the ReedPop shows, and Mike Pellerito from Archie Comics. Then Christy Blanch owns the Muncie one all by herself. So we hit on every level—retail, publishing, conventions, you name it. We have a very long reach when it comes to gathering information or getting in touch with creators or really, anyone. It also gives us a broad perspective. Anytime I have a question on pretty much anything, one of my partners will know."
"This store, Harrison… it's pretty much all me. I have a couple part-timers I can call on when I have to travel or if I get sick, but seven days a week here, it's pretty much all me. So the beauty is anything I do right, I get the credit for, but anything that screws us… I can't dodge it."
"I'd like to say that I am laid back and super easy going. I get along really well with the people that work for us. I prefer to think that they work
with
me rather than for me. The one drawback is that because I have worked solo for the most part, for so long, that I am not always the best at delegating. I just tend to do things myself. I have some excellent people though, and I am working on letting them take more responsibility so they can shine."
"We have two collections that I'm dealing with right now, about 100 long boxes of comics, and it feels like this will take forever. But don't get me wrong; I'd rather deal with 100 boxes than zero. At zero, I'd be screwed. We sell so many back issues these days. Our back-issue section over the last year had quadrupled. And the thing that is fun is that we have kids coming in now buying back issues and that's something I haven't seen in years and years."
"If you're paying attention, I think there's never been a better time to be a comic retailer. Sure there are some challenges and hurdles, but I have more kids coming in now to get their first comic than ever before. And even better, the one that I love is when they come back for their
second
comic. We have more of that going on than we ever had before."
"Traditionally, movies don't sell comics for us. Movies sell toys. But I have more people coming in to check out graphic novels for Winter Soldier, Ironheart, whatever, than ever before. I have people reading digital comics coming in and saying, 'I loved this, now I want to own the physical collection.'"
Click Gallery below for store pics!