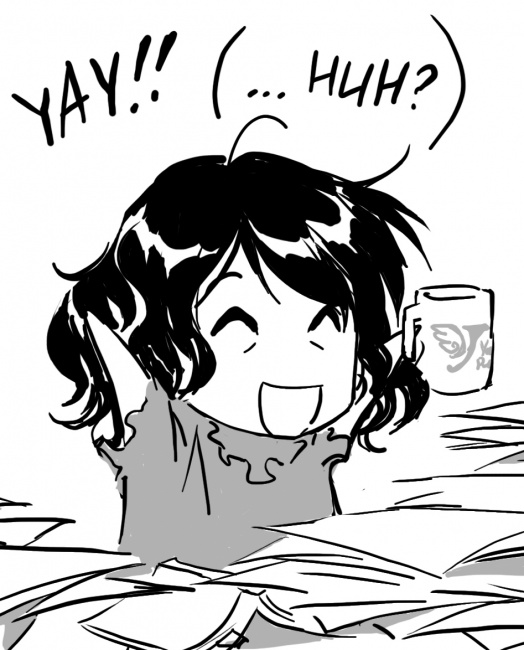 JuYoun Lee is the editor-in-chief of Yen Press, and in 2017 she got her own imprint, JY Books, which focuses on books for young readers. JY publishes Svetlana Chmakova's
Awkward, Brave,
and
Crush,
as well as her Weirn Books series, and their catalog also includes the W.I.T.C.H. graphic novels and the kids' manga
Zo Zo Zombie.
ICv2: What are your most popular titles?
JuYoun Lee: Svetlana Chmakova's Berrybrook Middle School remains our strongest line of JY books. Awkward, Brave,and Crush continue to be some of today's most popular middle grade graphic novels.
How many new titles do you plan to publish this year? Do you have plans to grow or scale back in future years?
Between new volumes of ongoing series, such as W.I.T.C.H., Wizards of Mickey, and Zo Zo Zombie, as well as new works, such as Kyle's Little Sister and Big Hero 6: The Series, we are looking at around twelve titles coming out this year, which is where we generally aim to be. In future years, though, we might look into growing more.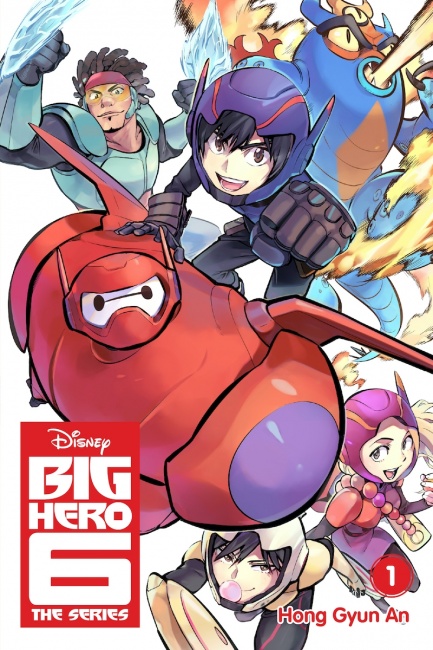 What's coming up that our readers should know about?
This coming June, we are releasing
Kyle's Little Sister,
a JY original by a debut artist named BonHyung Jeong. It is an adorable graphic novel about a girl named Grace who has lived a life being compared to her popular older brother -- a story that touches upon the feeling of being in the shadow of an older sibling and mending a broken friendship. In the years that we've worked together, Bon has developed so much as a storyteller and artist and has done an amazing job creating
Kyle's Little Sister.
We're so excited to share her story with the world!
Another JY debut that's coming up is Big Hero 6: The Series. This graphic novel is based on the Disney animated show, which of course is based on the hit film. The artist behind our Big Hero 6: The Series graphic novel is Hong Gyun An, a graduate from the School of Visual Arts. Hong is quite the talent with amazing skill at facial expressions and action scenes, and we can't wait to have the book out in stores.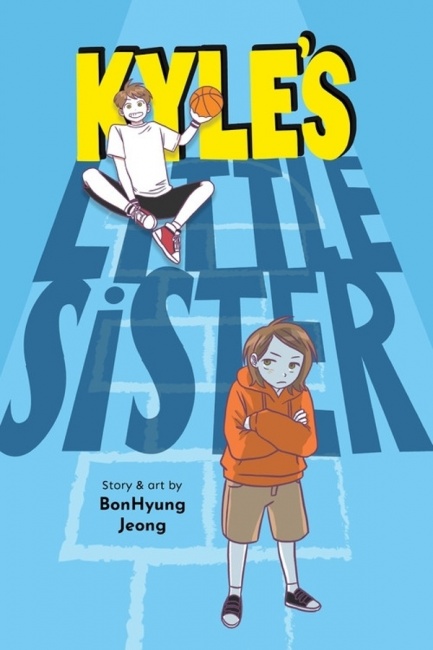 Where did you find Kyle's Little Sister?
I actually met BonHyung Jeong, the creator of
Kyle's Little Sister,
in New York City when she was attending the School of Visual Arts.
Kyle's Little Sister
was a title that we developed together through the years, so it is truly a JY original.
What sort of a presence do you have in comic shops? Do you find that some titles do better in the direct market?
Our presence in comic shops is solid, but there is a lot of room for growth. Comic shop retailers have acknowledged the importance of kids graphic novels for years, and the category has grown considerably in their stores. But knowing just how big kids and middle grade graphic novels have become in other markets seems to indicate that there is still untapped potential for the category in the direct market. So far I cannot say that we've found JY titles that perform better in the direct market, and until comic shops dedicate a significant amount of space to kids comics, that trend will likely remain. Many independent and brick and mortar bookstores are now dedicating one to three full shelves to kids graphic novels, so it is no surprise that we see better performance in those markets.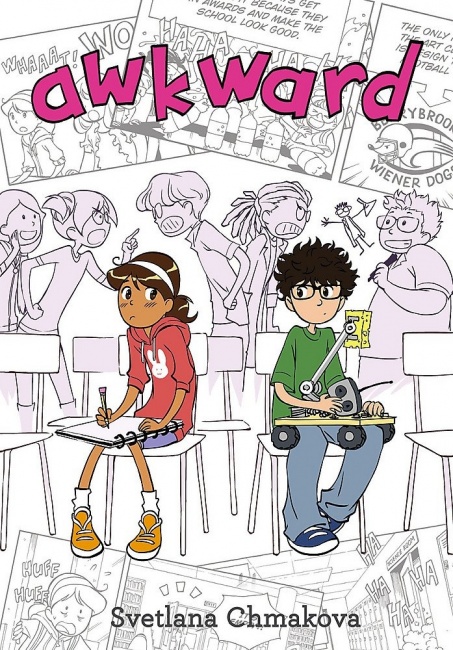 How important is your backlist compared to new titles – do you find people are reaching back for older books or grabbing the new stuff?
Our backlist is just as important as our upcoming titles. We find that people continue to turn to our early JY titles, such as
Awkward.
Day after day, new generations of readers discover and read our backlist titles for the first time, which I think shows the strength of the title.
Do you plan to stick with the middle-grade age group or expand into YA or early-readers graphic novels?
Right now, our graphic novels that would be considered YA are being published under our Yen Press imprint, which includes evergreen hits, such as Maximum Ride, Nightschool, and The Mortal Instruments. Regarding early readers books, we have published some works in that category in years past, such as the Eisner-nominated book Kitty and Dino,but those predate JY and were published under the Yen Press imprint. We did republish Gabby and Gator as JY last October, though, so some might come and join JY in the future. It is certainly an area I am interested in.
To get very specific for a minute, middle-school drama is a popular genre at the moment and you have several titles in that genre. What do you think makes your books distinctive?
In a short way, I think the original JY books are very down to earth. Middle school is already turbulent, and even the smallest incidents can cause so much drama. Even in a fantasy title like The Weirn Books, I believe our books catch the details of those moments very well, letting the readers really relate to what's going on with the characters.
JY publishes manga for children, which is still relatively rare in the English-language market. Why are there so few young-readers manga?
I do wonder about this myself, and think it might be due to the cultural differences. The schools work very differently, the education focuses on different things, and while there's always going to be a common ground, when the details make a big difference, it might be harder to find a title that can be relateable in the same way.
Click here for more articles on kids comics and graphic novels, for ICv2 Kids Week!