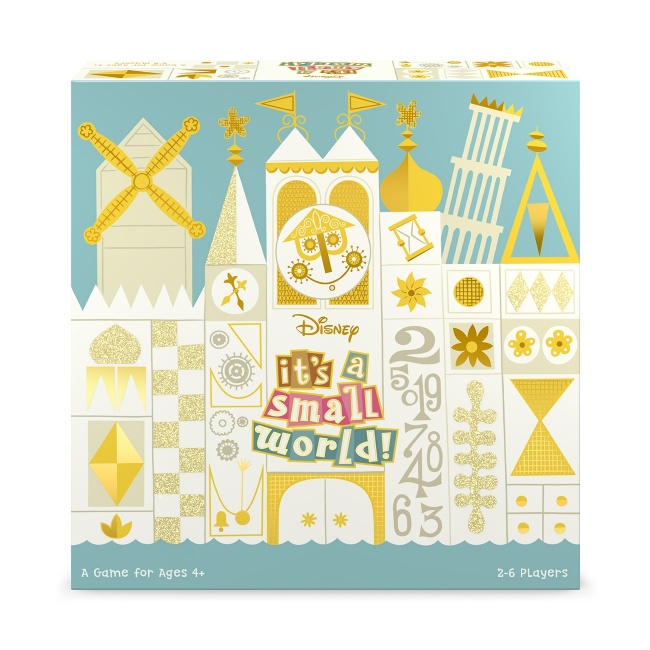 Funko Games will release a pair of Disney-themed games into the trade on August 1:
Disney it's a small world
and
Disney Mickey and the Beanstalk Game
.
Disney it's a small world converts the iconic amusement park cruise into a board game. The three-dimensional board features fun-loving children and animals from around the world, as they are presented in the Disneyland ride. Players try to spot the scenes that match the game's colorful picture cards as their boat makes its way through the board, collecting them in card holders inspired by the topiary art that stands outside the ride. Meanwhile, the clock tower keeps track of time.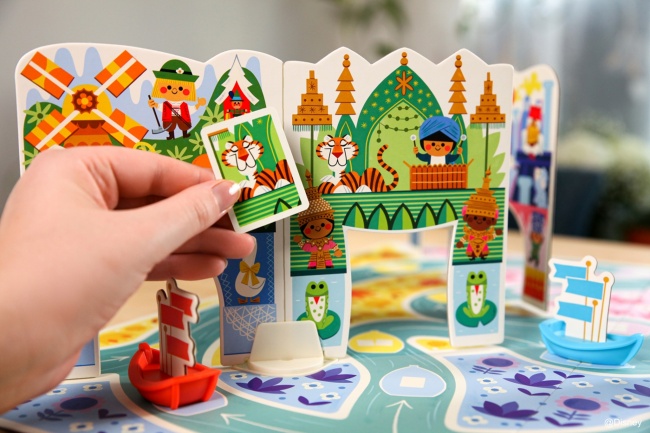 The game is intended for 2 to 6 players, ages 4 and up, and takes about 20 minutes to play. It comes with the 3D board and clock tower, a card tray, 4 scene boards, 4 rotating bases, 2 boats, 2 flag sails, 2 flag tiles, 2 card holders, and 100 cards. Packaging features gold foil and sparkling assets. MSRP is $24.99.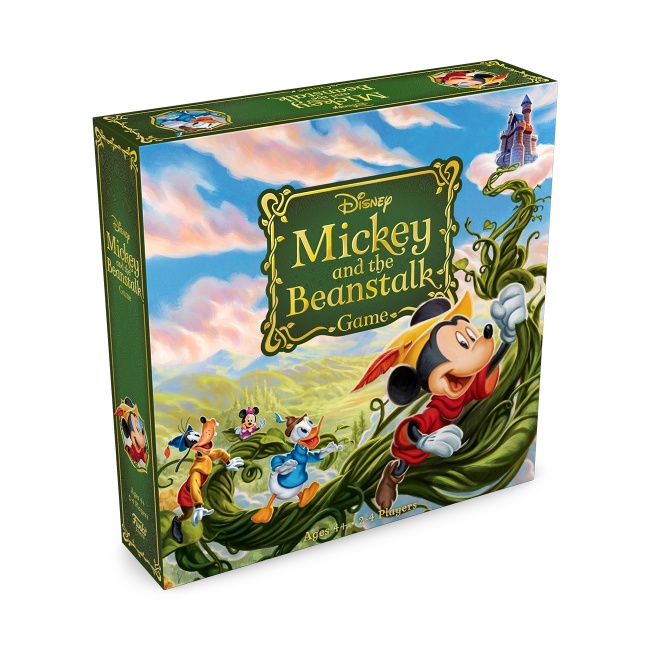 The
Disney Mickey and the Beanstalk Game
picks up from the animated film, challenging players to help Mickey, Minnie, Donald, and Goofy sneak food from the Giant's table without getting caught. The goal of this cooperative game is to free the Golden Harp and get back down the vine with enough food for the entire village.
The game is played on a three-dimensional board depicting the beanstalk and the Giant's dining room, inspired by the 1947 classic. The characters are represented by sculpted miniatures designed to spin their way down the vine to help create a more immersive experience.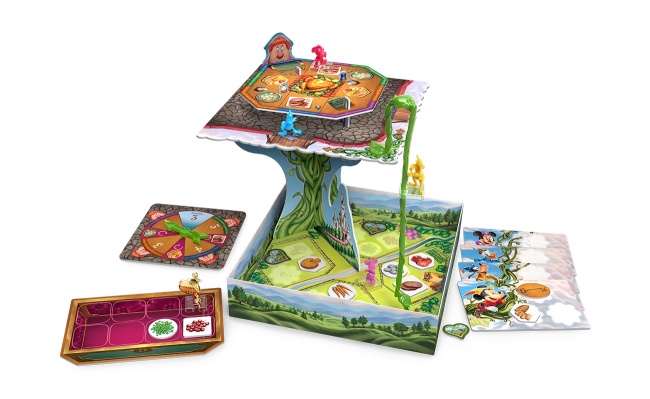 Disney Mickey and the Beanstalk Game
includes the 3D board, 1 Golden Harp, 4 character figures, 4 character mats, 1 Giant with base, 1 lock box mat, 1 spinner, and 44 tokens. The game is meant for 2 to 4 players, ages 4 and up, and plays in under half an hour. MSRP is $19.99.
In June, Funko will launch a trivia game based on the TV show Seinfeld (see "Funko Games Unveils 'Seinfeld: The Party Game About Nothing'").