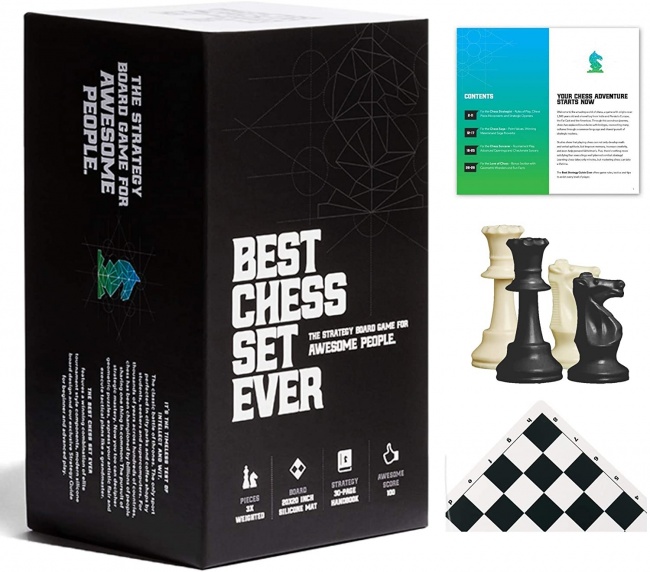 Best Knight Games will release
Best Chess Set Ever
, a new version of their tournament grade chess set, into hobby trade in Q2.
The title of this product really says it all. This chess set comes with premium-quality, Staunton-design chess pieces that come either triple-weighted (2.2 lbs. of chess pieces) or quad-weighted (4 lbs. of chess pieces). It includes a foldable tournament-size silicon chess board marked with algebraic notation for easy learning. The set also features a 32-page illustrated strategy guide that accommodates players' levels from beginner to "chess sorcerer."
Best Chess Set Ever, with the triple-weighted pieces, retails for $49.99. The quad-weighted version will retail for $59.99.
The renewed interest in chess has been driven primarily by the hit Netflix series The Queen's Gambit (see "Rolling for Initiative -- Three Things of Note for this Holiday Season").
Click on Gallery below for full-size images!