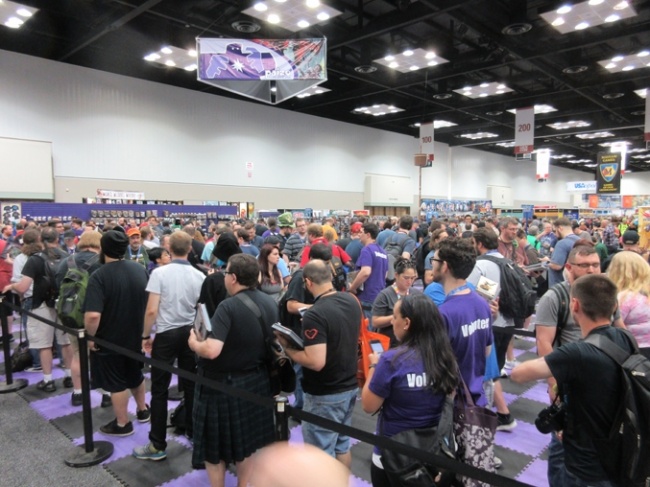 Paizo, Inc. announced that they will not have a physical presence at Gen Con Indy 2021.
A few days before Gen Con badge registration is set to occur (see "Badge Registration Date Announced for Gen Con 2021"), a large chunk of prime Gen Con Indy real estate has just been vacated for 2021. Paizo's booth routinely occupied a large swath of square footage between aisles 100-400, right in front of one of the exhibit hall entrances. This could be a major blow to Gen Con Indy 2021's exhibitor list, as Paizo hosted dozens of on-site events and their booth was a main attraction for con-goers, who would often wrap lines around their booth space to buy new releases.
Although Paizo will not be present at Gen Con this year, they are planning to make a return in 2022. Paizo will also be supporting Gen Con Online by hosting Pathfinder and Starfinder events via virtual tabletop platforms.