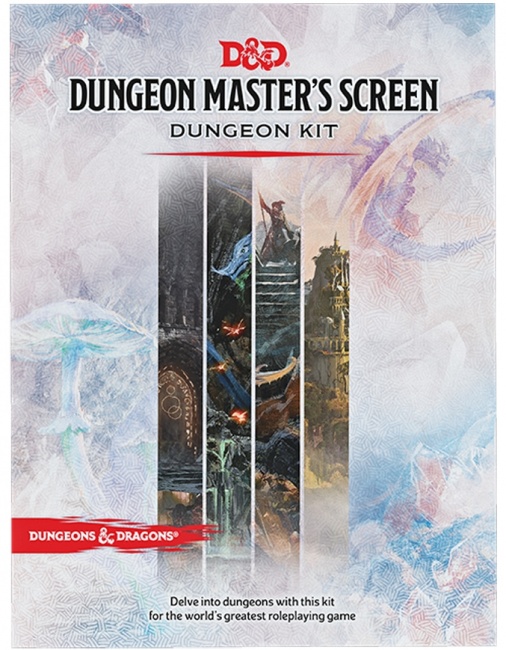 Wizards of the Coast unveiled
Dungeon Master's Screen: Dungeon Kit
, for use with
Dungeons & Dragons 5E
, which will hit stores on August 17.
The Dungeon Master can now protect their rolls from the prying eyes of players with this new screen and kit for D&D 5E. The new screen features new art depicting a fantastic vista that descends into a dungeon on the exterior side, and rules references and tables on the screen's interior. The kit also comes with 36 punch out dungeon geomorph cards with pathway connection points, a customizable double-sided dry-erase sheet that has a numbered grid, 18 illustrated punch out condition cards, and 9 punch out initiative cards.
Cases of the product contain 20 kits, and it will retail for $24.99.
Wizards of the Coast recently released D&D: Van Richten's Guide to Ravenloft for release on May 18 (see "'Dungeons & Dragons' Returns to 'Ravenloft'").
Click on Gallery below for full-size images!