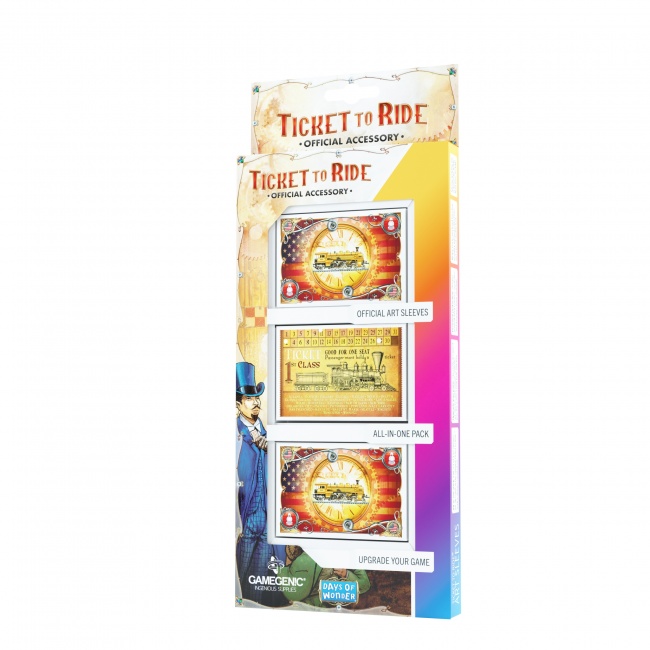 Gamegenic has teamed up with Days of Wonder to produce
Ticket to Ride Art Sleeves
, which will hit stores this fall.
The Ticket to Ride Art Sleeves will feature officially licensed art from the Ticket to Ride series of games. They will be offered in two different All-in-One Packs, one that comes with enough sleeves to accommodate the original version of the game and the other has sleeves for the regular Europe version of game. Each pack will also come with additional spare sleeves.
Days of Wonder will also release Ticket to Ride: Track Switcher, a new Ticket to Ride solo adventure, this October (see "Take Command of the Railyard in 'Ticket to Ride: Track Switcher'").
Click on Gallery below for full-size images!