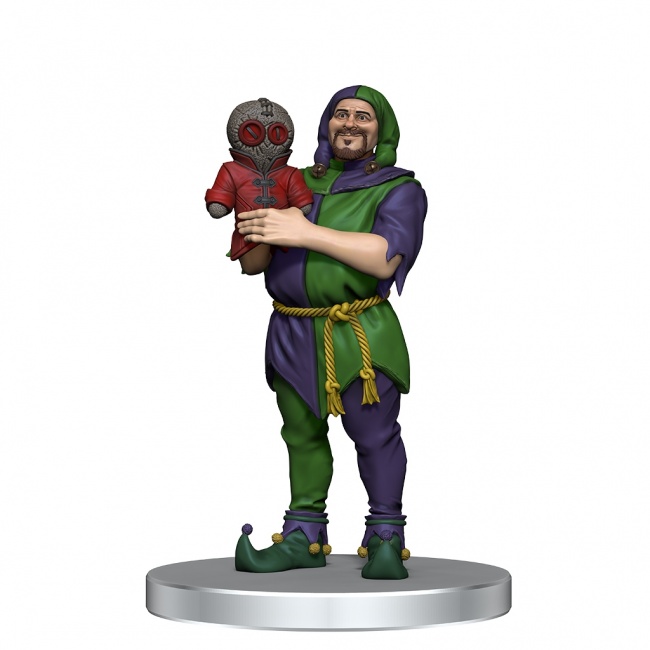 WizKids unveiled two more
D&D Icons of the Realms: Curse of Strahd
Premium Box Sets,
Denizens of Barovia
and
Denizens of Castle Ravenloft
, into retail in October.
These two new boxed sets showcase seven more denizens each from the valley of Barovia. Denizens of Barovia Premium Box Set features a variety of notable heroes and villains from Curse of Strahd Revamped (see "WotC Plans 'Curse of Strahd Revamped'"). This box set contains pre-painted miniatures of Gadof Blinsky, Ireena Kolyana, Ismark Kolyanovich, Izek Strazni, Lady Wachter, Sir Godfrey Gwilym, and Vladimir Horngaard.
The Denizens of Castle Ravenloft Premium Box Set comes with some of the iconic characters that inhabit the legendary Castle Ravenloft. This set comes with pre-painted miniatures of Anastrasya Karelova, Emil Toranescu, Escher, Gertruda, Ludmilla Vilisevic, Rahadin, and Volenta Popofsky.
Each set will retail for $39.99.
WizKids released two D&D Icons of the Realms: Curse of Strahd Premium Box Sets, Covens & Covenants and Legends of Barovia, last year (see "WizKids Will Release Two 'D&D Icons of the Realms: Curse of Strahd ' Premium Box Sets").
Click on Gallery below for full-size images!