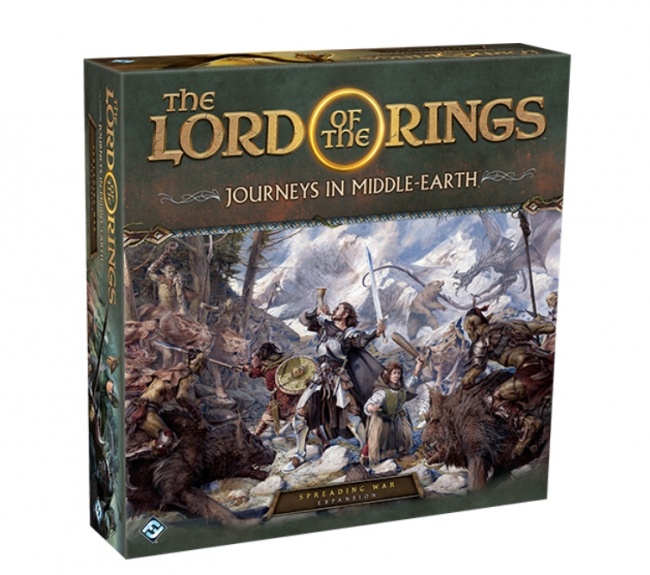 Fantasy Flight Games revealed
Spreading War Expansion
, for
LotR: Journeys in Middle-earth
, which will release into retail in Q3.
The shadow of war plagues Middle-earth in this new expansion. It contains new heroes, enemies, journey map tiles, terrain, and items to add to their campaigns. This expansion also comes with a new campaign with 15 scenarios where heroes battle ruthless mercenaries across the lands, including the plains of the Riddlemark, the Fanghorn Forest, and the ruins of Osgiliath.
Spreading War Expansion supports one to five players, age 14 and up, and plays in 60 to 120 minutes. It will retail for $79.99.
Fantasy Flight Games also released Dwellers in Darkness Figure Pack, for The Lord of the Rings: Journeys in Middle Earth, last October (see "FFG Plans New Figure Pack for 'Journeys in Middle-Earth'").
Click on Gallery below for full-size images!