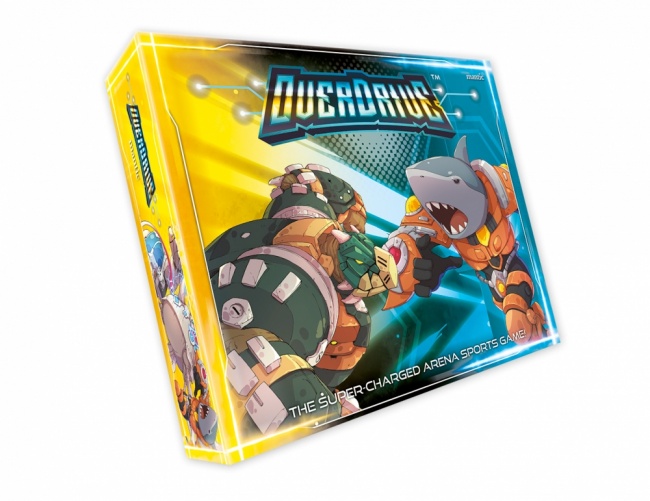 Mantic Games is preparing to launch
OverDrive
, an arena sports game set in its
Warpath
science fiction universe. The base game and two add-on sets will all release on September 20, along with an
All in Bundle
that combines the three sets.
In OverDrive, the two sides start by drafting their team of players for the match, so they will never know for sure who will be on their team. Then, one of six games modes is chosen, each offering different playing mechanics a its own way to win: King of Hill, Pass the Bomb, Capture the Flag, Killing Streak, Invade, or DodgeBrawl.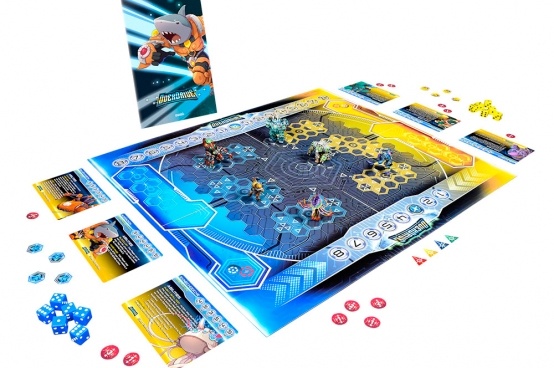 The game is designed to get players up to speed quickly, with simple starting rules. It features a "tug-of-war" style scoring system to keep games competitive, and guidelines for league play in the box.
The OverDrive core set comes with 6 PVC models, 6 bases, 6 player cards, 12 dice, 63 tokens, and the game board with an MSRP of $75.00. All models are supplied unpainted, and some assembly is required. The game is intended for 2 players, ages 14 and up, and takes a little over an hour to play.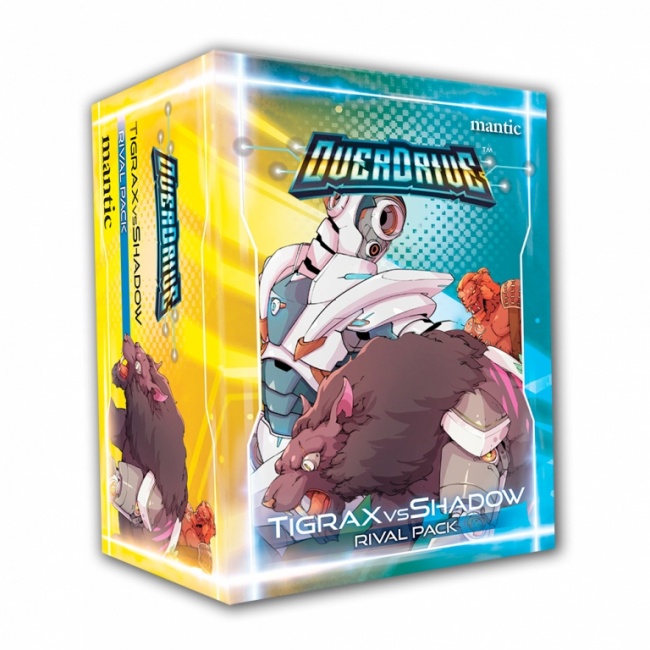 Right out the gate, two add-on packs will also be available:
The Rival Pack: Tigrax vs Shadow adds two new players to the arena for teams to draft. The pack includes 2 unpainted PVC models, 2 bases, and 2 player cards. MSRP is $35.00.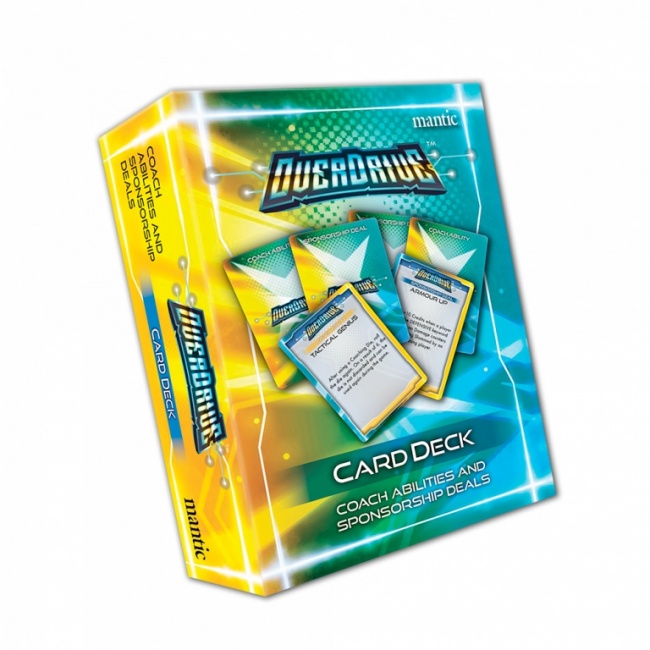 The
Coach Abilities and Sponsorship Card Deck
comes with 40 cards detailing special abilities to represent the skills of a team's coach as well as benefits for making Sponsorship Deals. This is a player aid to simplify using the abilities described in the rulebook. MSRP is $18.00
For players who want everything in one go, Mantic is offering the OverDrive All in Bundle, which includes all three sets at a special price of $120.00.
To promote the launch, the company will be hosting the OverDrive Boot Camp at Mantic's headquarters in Nottingham, England the weekend of September 17 to 19, during which players can get a copy of the game and participate in modeling and how-to-play workshops before competing in a "just for fun" tournament to win prizes. Mantic will be live-streaming the event for fans at home as well.
Mantic recently released its dungeon-crawl board game League of Infamy (see "Delve into Dungeons with the 'League of Infamy'"). This summer, the company will offer new models for Kings of War (see "Mantic Games Announces New 'Kings of War' Army") and Kings of War: Armada (see "Mantic Takes to the Air in New 'Armada' Sets").
Click Gallery below for full-size images!