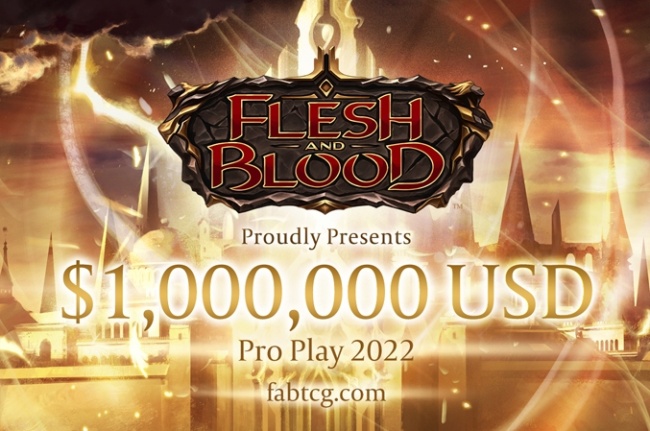 Legend Story Studios announced the new
Flesh and Blood TCG
Pro Play 2022 circuit, which has a total prize pool of $1 million.
Pro Tour tournaments have returned; just not for Magic: The Gathering. LSS's Pro Play 2022 will feature $1 million in total cash prize support split out over multiple Flesh and Blood TCG tournaments, including a $300,000 World Championship event, $200,000 for two Pro Tours, $300,000 for 30 The Calling events, and $200,000 towards National Championships. There currently 25 countries projected to run national championships in 2021.
"We believe it's important that a clear organized play pathway exists for competitive players to aspire to greatness," said James White, Founder and CEO of LSS. "For Flesh and Blood, the pathway begins at local game stores, leading onto regional level events, national level events, and ultimately, the international stage with the Pro Tour and World Championship."
The World Championship and Pro Tour are invite only, which are garnered based on leaderboard rankings or a Professional Tournament Invitation (PTI). PTIs can be won at The Calling events starting in September (see "Legend Story Studios and ChannelFireball Team Up Again").