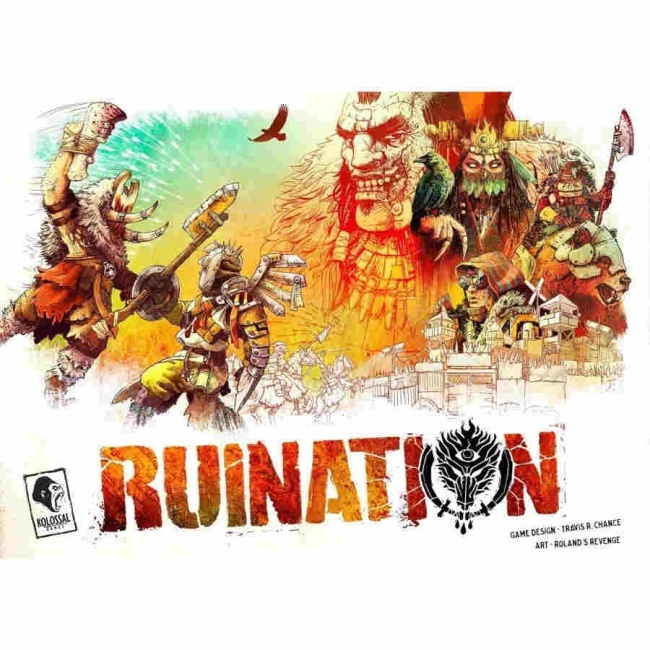 Kolossal Games will release
Ruination
, an area control board game, on August 17.
The Khanate has risen to power after an apocalypse, and have control of the last aquifer. In this game, players control tattered hordes battling over the Wasteland in an effort to become the army that rules beside the Khan. This game utilizes an action system where players will salvage resources from the Wasteland to acquire advantages and bolster their armies.
This game is for two to four players, ages 14 and up, and plays in 60 to 120 minutes. It will retail for $85.00.
Kolossal Games also recently revealed Western Legends: Blood Money, the second large expansion for Western Legends board game (see "Expand Games of 'Western Legends' with 'Blood Money'").