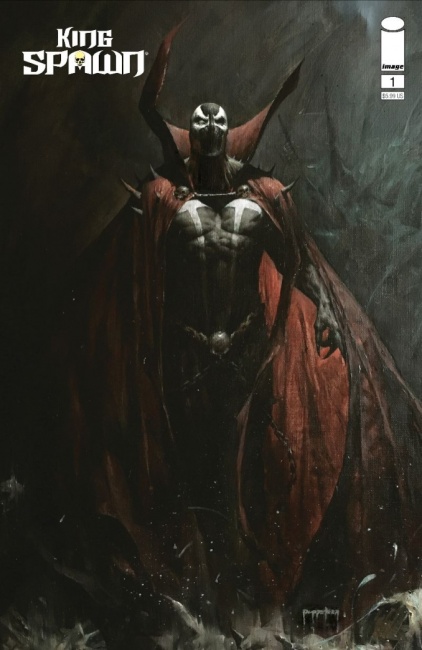 Retailer preorders for
King Spawn
#1 came in at 497,000, Image Comics reported, continuing a strong roll-out for the titles in the new universe built around the Todd McFarlane character Spawn (see "
Todd McFarlane Plans Comic Universe Built Around Spawn
"). The issue will street August 25.
The first title in the new universe,
Spawn's Universe
#1, had sales of "well over 200K units," Image said at the time (see "
Strong Sales for 'Spawn's Universe' #1
").
Sales leading up to the launch of the new universe, as the Spawn ongoing series passed the 300-issue milestone (a record for a creator-owned comic), were also strong, with sales of 265,000 copies to North American comic stores in September 2019 (see "
'Spawn' #300 Was Top Comic in September
").
But this is heady territory, with sales in a range that hasn't been routinely seen since the early 90s (the original
Spawn
#1 launched in 1992 with sales of 1.7 million copies, the bestselling creator-owned issue of all time). The new wave of sales records is coming from publishers other than the Big Two periodical comic publishers, Marvel Comics and DC Comics. BOOM! Studios had sales of over 600,000 copies of its Keanu Reeves title
BRZRKR
#1 earlier this year (see "
'BRZRKR' #1 Orders at 616,841
").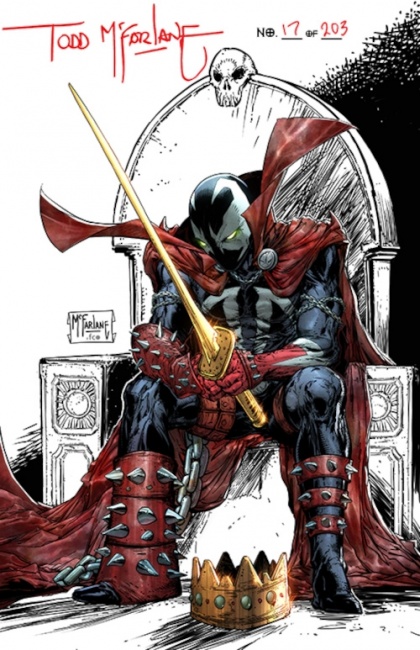 The return of collectability as a major buying motivation is certainly having a big impact on sales.
King Spawn
#1 had nine covers from Image Comics, including a 1:250 incentive variant signed by Todd McFarlane.
McFarlane expressed his pride in the milestone for a creator-owned book. "…[T]he biggest thing for me is having
King Spawn
becoming another example to the creative community that you can have creator-owned success outside of the two huge publishing giants, Marvel, and DC Comics. Every story that shows you can make a career on your own will hopefully inspire other talented people to try. As President of Image Comics, advocating for the creators has been our goal since its inception in 1992."
Two additional title launches for the Spawn universe have been announced:
Gunslinger Spawn
, debuting in October, and team book
The Scorched
.
Click Gallery below for the King Spawn #1 covers!