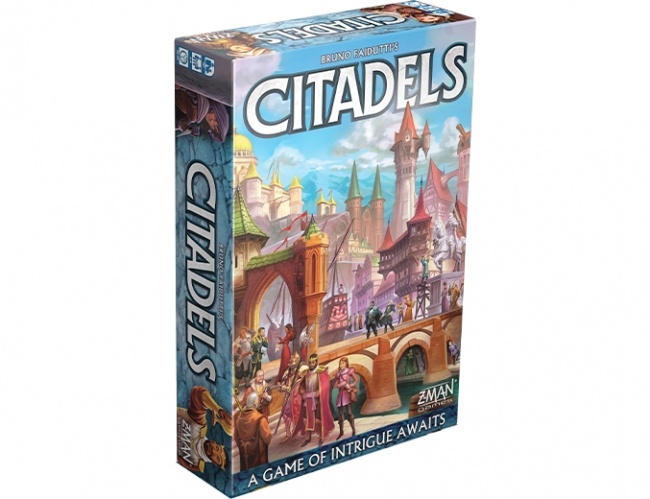 Z-Man Games has announced the
Citadels Revised Edition
, a more portable version of Bruno Faidutti's classic card game.
The Citadels Revised Edition includes everything found in the 2016 deluxe version of the game (see "Bruno Faidutti's 'Citadels' Gets a Facelift"), itself an expanded edition of the award-winning 2000 game.
Like that version, the Revised Edition has 27 different characters that players can use to plot, backstab, and scheme their way to victory and 84 district cards to expand their holdings. In this edition, the cards have been reduced to standard playing card size so the game can fit into a more compact box. The die-cut pieces have also been replaced by mini cards. The plastic coins and plastic crown marker have been retained.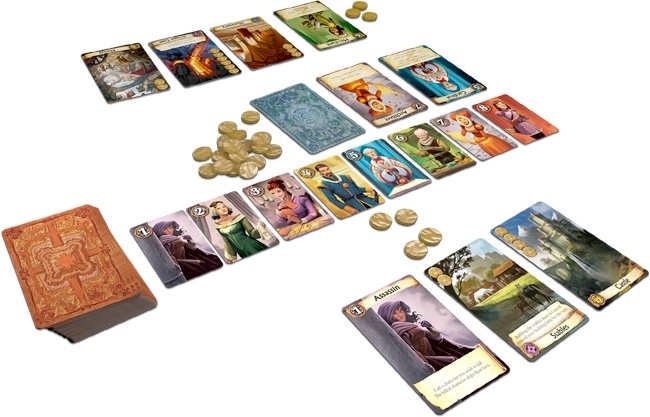 Citadels Revised Edition
is intended for 2 to 8 players, ages 10 and up, and plays in under an hour. The reduced size comes with a similarly reduced MSRP of $29.99 (compared to $34.99 for
Citadels Deluxe
). The release date has not been announced.
To support the launch, Asmodee is offering the Citadels Scenic Route Mini Expansion to retail stores that participate in its Hobby Next program, which includes 14 new district cards for use with the game.
In November, Z-Man will launch its licensed World of Warcraft: Wrath of the Lich King game (see "Z-Man and Blizzard Offer More Deets on 'Wrath of the Lich' 'Pandemic' Game").
Recently, Sophie Gravel returned to Z-Man as its Head of Studio (see "Asmodee Places Sophie Gravel Back at the Helm of Z-Man Games").