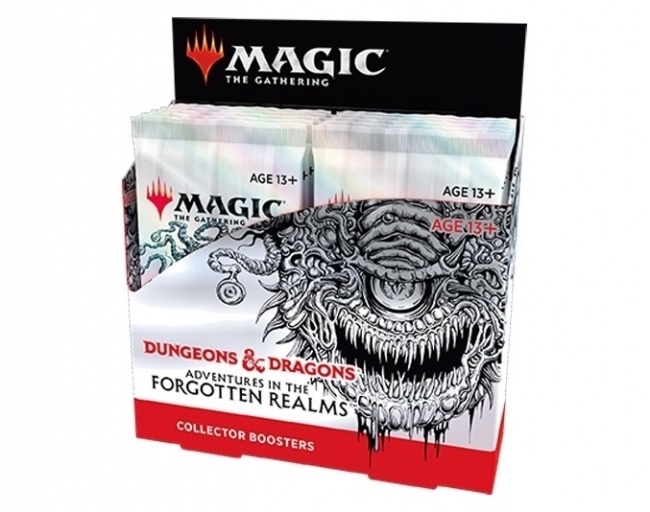 TCGplayer released their July data for sealed product sales and price changes, and the new data set unveiled some fresh trends that have developed in the ever-evolving TCG sealed market.
The usual suspects, Magic, Pokemon, and Yu-Gi-Oh!, were firmly in control of the Top 25 Sealed TCG chart in July. However, upon looking further into the Magic sealed data, there was an interesting anomaly despite their products capturing four of the top ten slots on the list. The newly released Adventures in the Forgotten Realms set for Magic: The Gathering had a particularly rough time in regards to retaining value post-release. Draft Booster boxes lost 22% of their value over the month, and Set Booster and Collector Boosters lost 29% of their value each (see "TCGplayer Top 25 Sealed TCG Products (With Price Shifts) - July 2021").
This is a little on the soft side for a Magic Standard sets, which usually don't depreciate that drastically during their release month. A number of factors could have contributed to the loss in value, such as the continued strong sales cycle of Modern Horizons 2 limiting the demand for the new set, or simply that the cards in the D&D set were slightly underpowered compared to other recent Standard offerings and somewhat less desirable. There is also the possibility that the sales of paper Magic Standard sets are beginning to be impacted by WotC's own MTG Arena, as players don't need printed cards to play online. Whatever the cause of the price decline int eh release month, this is a trend to continue to monitor with future Standard set releases.
Yu-Gi-Oh! TCG and Pokemon TCG put together notable showings on this chart. Yu-Gi-Oh!'s King's Court booster boxes both captured the #2 slot on the chart and managed to post a 19% increase in value by the end of the month. This set released on June 25, and seems to be selling strong a month later (see "Konami Unveils a New Booster Set For 'Yu-Gi-Oh! TCG'"). And, of course, Pokemon TCG booster boxes are still on fire, which is not really news to most retailers attempting to consistently stock that particular TCG on their shelves!