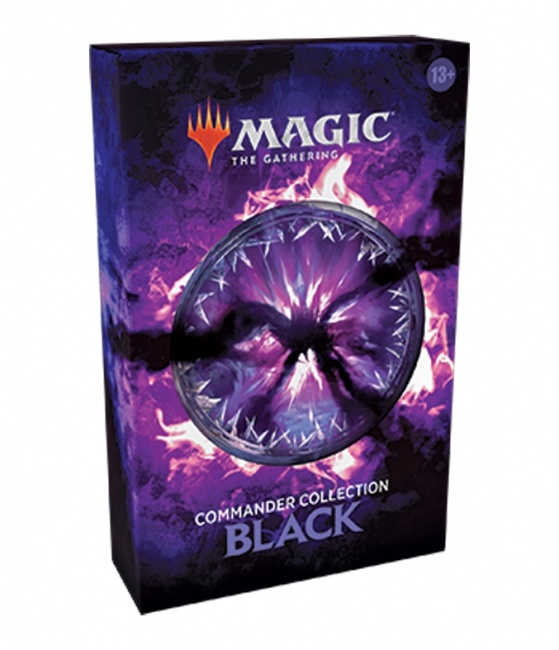 Wizards of the Coast announced
Commander Collection: Black
, four
Pioneer Challenger Decks 2021
, and
Innistrad: Double Feature
, for
Magic: The Gathering
, which will hit stores in Q4 and into Q1 2022.
A new Commander Collection offering will be headed to game stores by the end of 2021. Commander Collection: Black features several powerful black-colored cards for Swamp-lovers. These cards include Toxic Deluge, Phyrexian Arena, and more.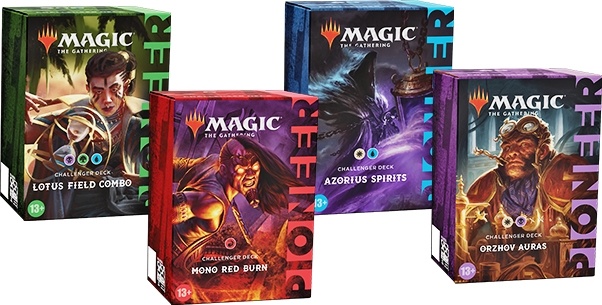 With Organized Play back in gear again, WotC will release four new
Pioneer Challenger Decks
in an attempt to jumpstart IRL play for this relatively new format (see "
'Magic: The Gathering'
"). Pioneer's launch as a successful IRL event format was largely thwarted by the suspension of in-store play during the COVID-19 pandemic, as the format had only been announced about 10 months prior (see "
Wizards of the Coast Temporarily Suspends 'Magic: The Gathering'
"). Each of the four decks will revolve around a specific competitive deck archetype from the Pioneer format: Azorius Spirits, Orzhov Auras, Mono Red Burn, and Lotus Field Combo. These decks will hit games stores on October 15.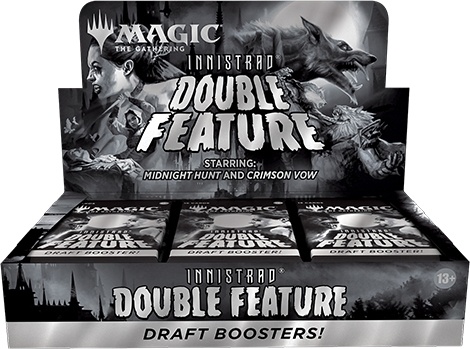 Innistrad: Double Feature
is a unique draft set that will be exclusively arriving at FLGS in early 2022. This set features selected cards from both Innistrad: Midnight Hunt (see "
'Innistrad: Midnight Hunt' Products
") and Innistrad: Crimson Vow (see "
'Innistrad: Crimson Vow'
") with special art treatment, which is reminiscent of monster movies produced in the 30s and 40s. The set is meant to allow fans play a combined Innistrad Limited environment in a theatrical style.