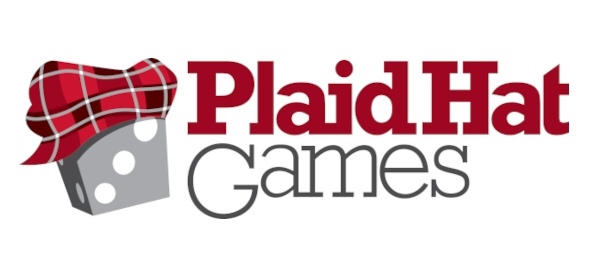 Plaid Hat Games will not be exhibiting at Gen Con or Origins Game Fair due to escalating Covid cases, the company announced on its website. "Despite the safety measures put in place by these conventions, our staff agreed that we'd feel more comfortable sitting this year out," the company wrote.
Although a number of Gen Con's usual exhibitors announced back in May that they would not participate (see "
Big Companies Continue to Pass on Attending Gen Con Indy 2021
"), this is the first public reaction by a publisher to the recent Delta variant surge.
Both Gen Con and Origins are planning to require that attendees wear masks. Gen Con had originally planned to only require unvaccinated attendees to wear masks, but recently reversed course and is requiring it all attendees. Gen Con is also considering a vaccination requirement to attend, but said that it is "…waiting for clearance from their legal and safety partners, as well as local health officials" (see "
Gen Con Reverses Course on Maskless Attendance
").
A variety of safety protocols are emerging. Pax West announced in late July that it would require attendees to show proof of vaccination or a recent negative Covid test (see "
Pax West Requires Vax Proof or Negative Test
"), and Reedpop adopted the same policy for C2E2 and Emerald City Comic Con, while going all the way for New York Comic Con, which will require vaccinations to attend (see "
Covid Vax Required to Attend NYCC
").