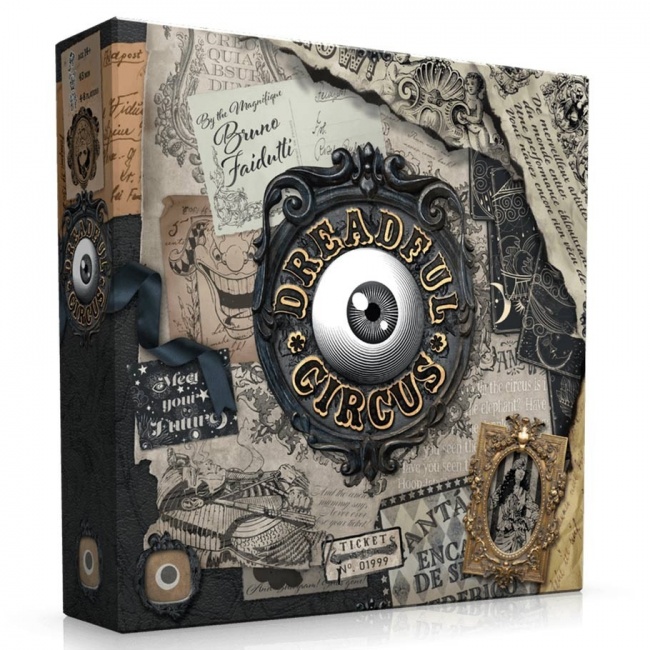 Portal Games announced
Dreadful Circus
, a new strategy card game, slated for release in Q4 2021.
Dreadful Circus
was designed by Bruno Faidutti, the creator behind the classic card game
Citadels
(see "
Z-Man Offers More Compact 'Citadels'
"). Players take on the roles of circus directors attempting to create an unforgettable exhibition. They bid on Attraction and Performance cards, played by a Seller, by placing their Wagons with known amounts of coins and contracts in front of the card as it is played. The Seller then gets to agree to the offer or send the wagons back.
The winning bidder acquires the card and is able to use it to build up their show's collection of acts. The goal of the game is to collect sets of Circus cards, Contracts, and Coins to earn Victory Points. The players with the most Victory Points at the end of the game wins. The game box comes with 63 Circus cards, 8 player sceens, 8 2-part Wagons, 55 Contract tiles, Contracts bag, 48 Coin tiles, First Seller token, Second Seller token, and a rulebook.
This game is for four to eight players, ages 14 and up, and plays in 45 minutes. It will retail for $40.00.