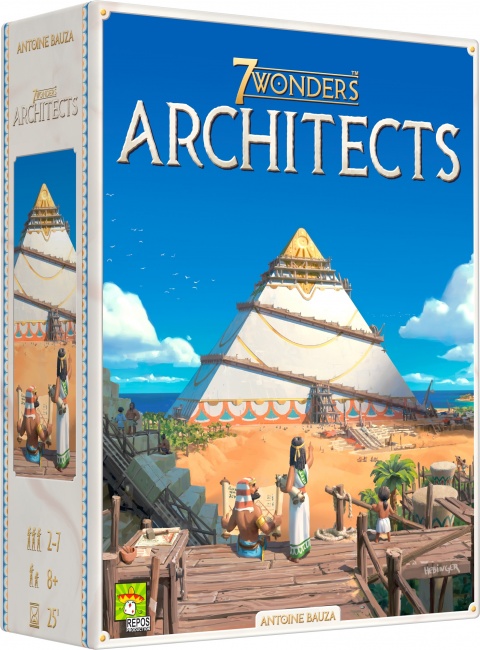 Asmodee and Repos Productions announced
7 Wonders: Architects
, a new standalone family-friendly
7 Wonders
game, for release in Fall 2021.
In 7 Wonders: Architects, players receive an unconstructed Wonder to start the game and need to collect resources to bring it to fruition and leave their mark on World History. This game features a re-imagined rules set for 7 Wonders that is geared toward family gameplay, and making the game quicker and easier to understand for greater accessibility to all audiences.
"As I get older, I play more games with my family than a gaming group," said Antoine Bauza, the creator of the 7 Wonders franchise. "This got me thinking about games that are welcoming to newcomers and can be enjoyed by friends and families. 7 Wonders: Architects is built around the idea that games can be enjoyed by anyone, even players who are new to the hobby."
This game new artwork and high-quality pieces as well as mechanics that are welcoming to new players. It is for two to seven players, ages 8 and up, and plays in 25 minutes. 7 Wonders: Architects will retail for $49.99.
Asmodee USA released 7 Wonders Duel: Agora Expansion in January 2021 (see " '7 Wonders Duel' Expansion").