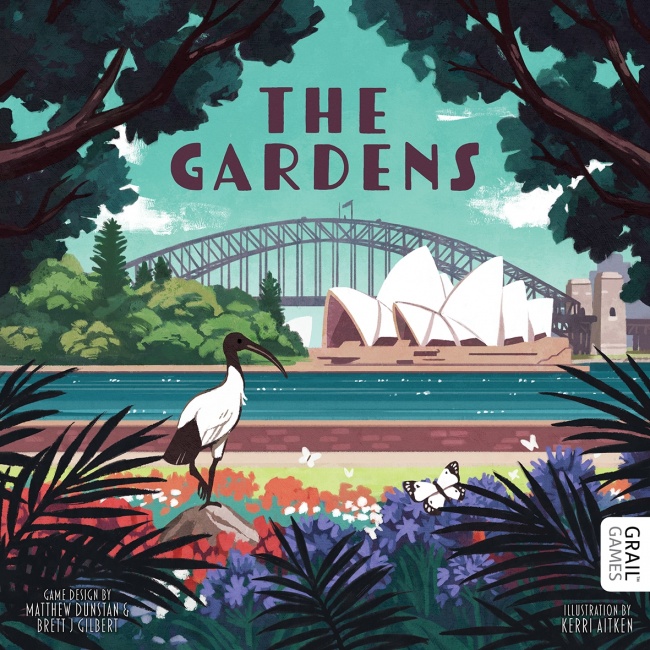 Grail Games will release
The Gardens
, a new card drafting board game, into to U.S. retail in the latter half of 2022 after a successful Kickstarter campaign. As of the publication of this article, this game is fully-funded and has raised $45,091 with 857 backers ($53 per backer).
In The Gardens, players draft landscape cards to build up one of Australia's most iconic parks. Each turn, players take a card and add it to the park board. Then, a visitor meeple can walk to the newly added portion of the park, visit, and score the player points. Every card has features that can score a player points, and players score more points for combinations of these features that the visitor meeple sees along the path to the new portion of the park. This game also includes modules such as Monuments and new Scoring Tiles that add variability and depth for enhanced gameplay weight and replayability.
The Kickstarter has a Retailer-Only Pledge reward for $100 or more. This level gives retailers access to a retailer-only pledge manager with $100 credit.
Asmodee USA recently released Grail Games' Matcha into U.S. retail (see "'Matcha' into U.S. Retail").