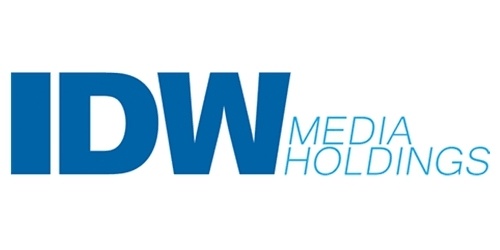 The publishing division of IDW Media Holdings reported a sales increase and operating profit in the company's fiscal Q3 ended July 31. IDW Publishing reported sales of $6.8 million for the quarter, up 30% from $5.2 million in the year ago quarter and up from $5.3 million in the same quarter in 2019 (see "
IDW Publishing Reports Break-Even Quarter
"). The quarter's sales were the highest Q3 sales for IDW Publishing in five years.
The division's sales were up due to higher direct market sales, driven by licensed titles; book channel sales, which were driven by originals (
They Called Us Enemy, March, Locke & Key
); game sales, which were up $270,000 due to strong releases; and growing digital sales, the company said.
The division also reported a profit of $100,000 for the quarter, up from a break-even quarter in the year-ago quarter, a substantial turnaround from the $508,000 loss in Q2 2021 (see "
IDW Publishing Loses $508,000
").
Sales by IDW Media Holdings as a whole were down to $6.8 million from $8.5 million in the year-ago quarter; IDW Entertainment had no revenue in the quarter, although sales from another season of
Locke & Key
are expected in Q4. The entertainment division lost $1.8 million for the quarter.
The forgiveness of IDW's first PPP loan, which hit the books this quarter, brought the company-wide loss down to $941,000 for the quarter, much improved from the $4.5 million loss in the same quarter a year ago. A second tranche will be forgiven in a future quarter.
IDW reported that it had completed the capital raise tied to its move to the American Exchange (see "
IDW Prices Public Offering
"), including the underwriter's overallotment, raising $9.6 million, which the company intends to invest in new content.