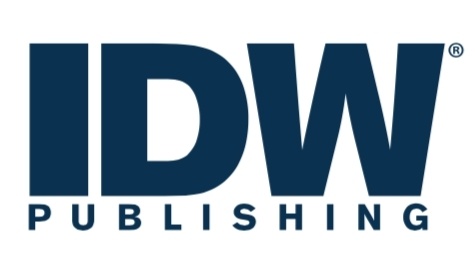 IDW Publishing reported a break-even performance for the quarter ended July 31, despite declines in Direct Market sales. "Our publishing team, to its great credit, pivoted quickly… aggressively and successfully pursuing sales through the indirect market and direct-to-consumer channels," IDW Media Holdings CEO Ezra Rosensaft (who was promoted to the position last summer, see "
IDW Media Holdings Gets New CEO
") said of the division's results. In the book channel, sales of
March, Beauty of Horror
coloring books,
Locke & Key
, and
Teenage Mutant Ninja Turtles
were noted as doing especially well.
The declines in Direct Market sales had two causes, the company said. The quarter included several weeks (in May) of the shutdown of Diamond Comic Distributors, and since then, "Direct Market volumes have not yet recovered to pre-pandemic levels," Rosensaft said.
IDW Publishing sales for the quarter were $5.2 million, down slightly from $5.3 million in the year-ago period. Because there were no new releases, there were no game sales in the quarter, compared to $200,000 in the year ago period.
The break-even operating profits in publishing continue improving trends this year; the division had a rare quarterly profit (of $100,000) in its first fiscal quarter (ended January 31), see "
IDW Publishing Ekes Out Quarterly Profit
"), although it had a loss of $600K in its fiscal Q2 ended Q2 (see "
IDW Publishing Sales Up Despite COVID
"). The company is carrying its PPP loans as liabilities pending qualification for forgiveness; the financials will get a positive bump when the loans to the Publishing and Entertainment divisions, approximately $1.195 million, are forgiven.
The Entertainment division posted a $3.2 million loss; it delivered half of S4 of Wynona Earp, and booked the loss as a result. Brochure distribution company CTM, which is being sold but was still on the books as discontinued operations during the quarter, booked a $1.1 million loss. The total for IDW Media Holdings was a $4.5 million loss.
Among the steps the company is taking to improve results in its entertainment division is the way it acquires properties; by combining property development for both publishing and entertainment. Veronica Brooks was recently promoted to Vice President of Creative Affairs, which will span both divisions (see "
IDW Promotes Veronica Brooks
").