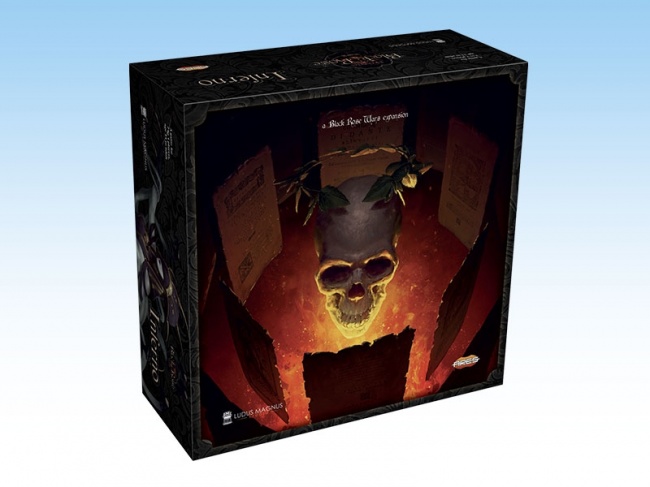 Ares Games revealed
Black Rose Wars: Inferno
, a new expansion for
Black Rose Wars
board game by Ludus Magnus Studio, which will release in October.
Players can dive into Dante's
Inferno
with this new and rich expansion to
Black Rose Wars
. This expansion features a new set of events and quests that are linked to rooms and creatures found in this blazing hot cesspool. Heroes venturing into the Inferno will use spell cards to evoke and use the demons that reside there to fight against Lucifer, the ruler of Hell. This box comes with 14 new rooms and 18 miniatures dedicated to the circles found in Dante's masterpiece.
The game box comes with a rulebook, a Lucifero sheet, 6 Perilium, 19 Rooms and Activation tokens, 75 tokens, 123 cards, and 18 miniatures. This expansion supports two to four players, ages 14 and up, and plays in 90 minutes. It requires
Black Rose Wars - Core Game
to play (see "
Ares Games, Ludus Magnus Join Forces
").