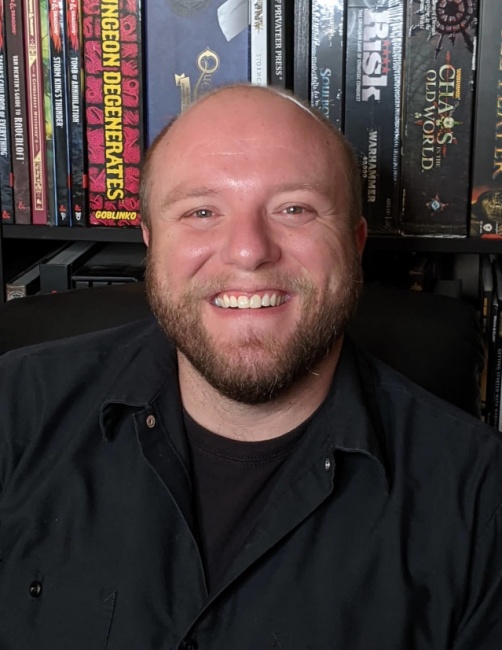 Steamforged Games hired Ross Thompson as their new Head of Trade Marketing.
Thompson comes to SFG as a veteran of the games industry with 12 years of experience. Most recently, he worked for The Op Games (USAopoly) where he managed licenses like Disney, Marvel, and Teenage Mutant Ninja Turtles. Toby Davies, who also joined SFG as their Commercial Director recently as part of their staff expansion (see "
Steamforged Games Adds Toby Davies as Commercial Director
"), commented on the new hire:
"It's a primary aim at Steamforged Games to ensure we're supporting retailers and distributors worldwide, and bringing Ross on board will help us go above and beyond to fulfil that commitment," said Davies.
At SFG, Thompson will initiate and engage in marketing campaigns to supports its board, card, and roleplaying game lines. He will also look to take SFG's trade relationships to the next level, helping them expand further in that space.