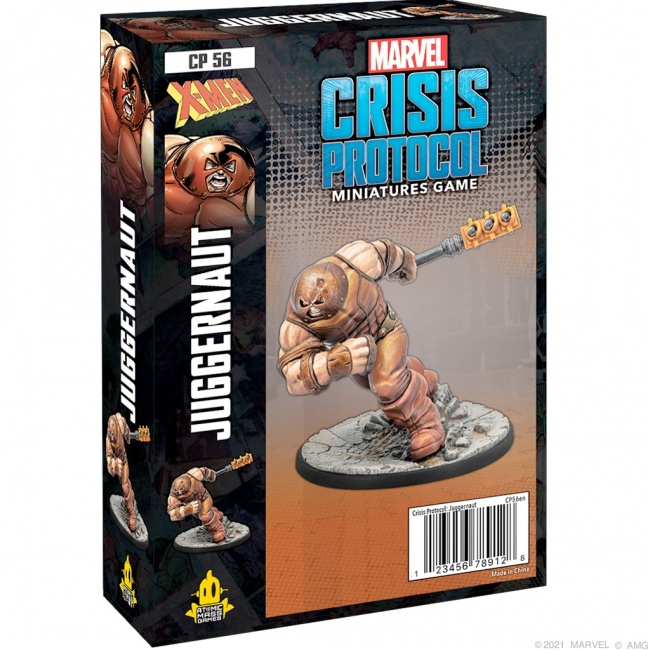 New mutant characters join Atomic Mass Games'
Marvel Crisis Protocol
in the
Juggernaut
and
Colossus & Magik
character packs, while the
Crashed Sentinel Terrain Pack
offers new scenery to fight over. All three packs will release in Q1 2022.
The Juggernaut set introduces this unstoppable villainous mutant, one of the strongest characters in the setting. It includes a Juggernaut miniature, a stat card, and three Team Tactic cards. MSRP is $49.95.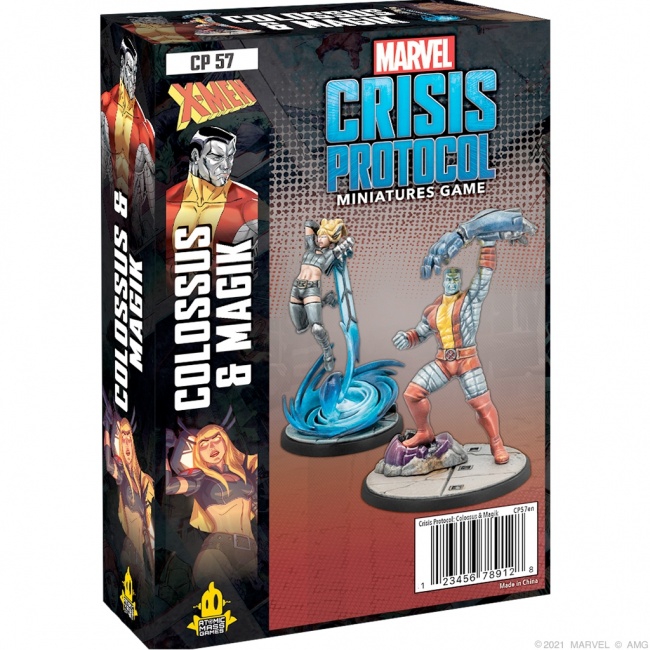 The Russian siblings Piotr and Illyana Rasputin are featured in the
Colossus & Magik
set, better known as the living-metal hero Colossus and the Sorceress Supreme of Otherplace, Magik. The set includes miniatures for both characters, stat cards, and three Team Tactic cards. MSRP is $39.95.
The Crashed Sentinel Terrain Pack features the wreckage of a mutant-hunting Sentinel robot, with a Sentinel head, wrecked car, and ruined Roxxon station and sign. MSRP is $59.95.
All models come unpainted and require some assembly.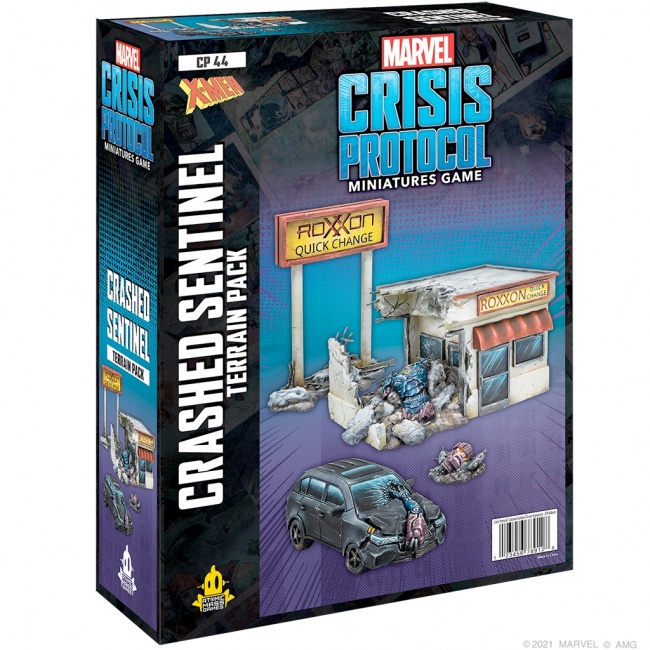 Click Gallery below to see images of the new models.
In October, Atomic Mass will release the Hulkbuster and Ms. Marvel character packs (see "The Hulkbuster Smashes its Way into 'Marvel Crisis Protocol'" and "'Ms. Marvel' Kamala Khan Bursts onto the 'Marvel Crisis Protocol' Scene"), followed by Spider-Man vs. Doctor Octopus in November (see "Atomic Mass Games Unveils 'Marvel Crisis Protocol: Rival Panels'").