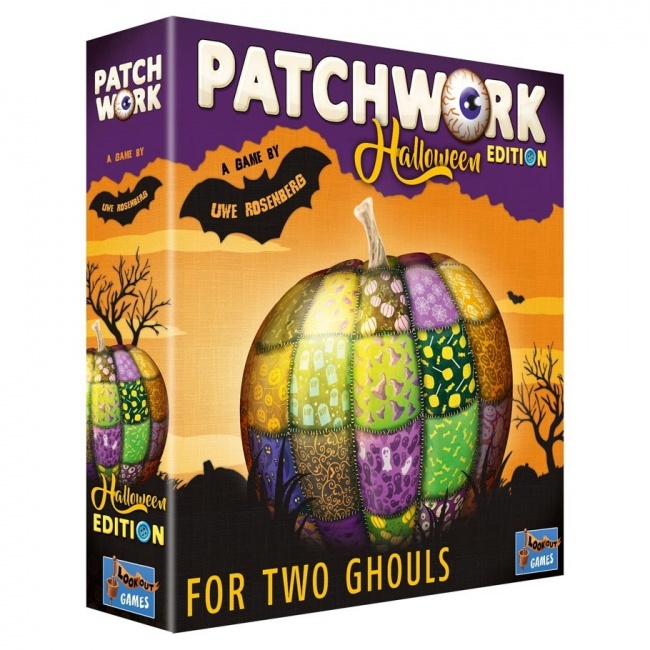 Asmodee USA will release
Patchwork: Halloween Edition
, board game by Lookout Games, into retail on October 15.
Uwe Rosenberg's Patchwork is back with another holiday edition (see " 'Patchwork: Winter Edition' For U.S.Trade"). This time around the theme involves weaving eyeballs in with various patches to make a Halloween-themed quilt. Patches cost time and eyeballs in this game, but also provide eyeballs when sewn together. The player who manages to pick the best patches and has the most eyeballs left at the end of the game wins.
This game is for two players, ages 8 and up, and plays in 30 minutes. It will retail for $29.99.