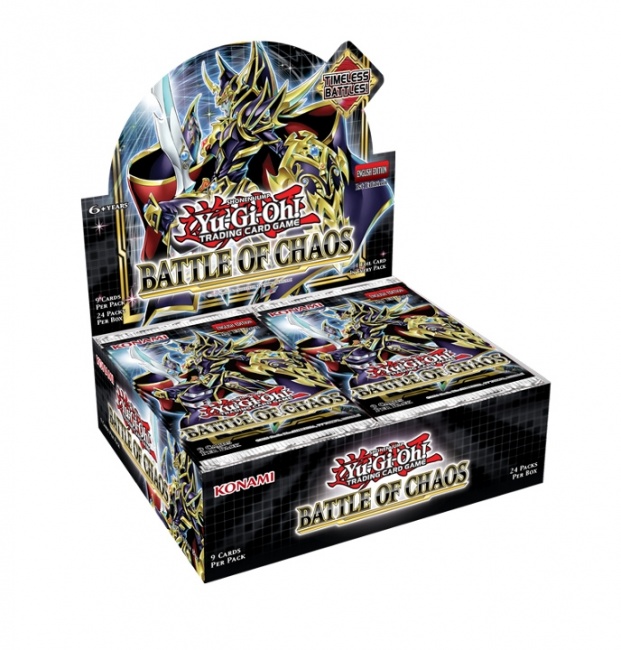 Konami Digital Entertainment announced
Battle of Chaos
, a core booster set for
Yu-Gi-Oh! TCG
, which will release in February.
This 100-card set showcases cards that work with Yugi Muto's Dark Magician. These cards include a new Ritual Monster, a new Fusion Monster, and a new Dragon form of Timaeus. The set will also feature new cards for themes introduced in Burst of Destiny as well as cards for strategies like Vampire and Ghostrick. It will also contain an brand-new world premiere theme.
This set consists of 50 commons, 26 Super Rares, 14 Ultra Rares, and 10 Secret Rares. Set contents and release date are subject to change, and boosters will retail for $4.19.
Check out more Yu-Gi-Oh! releases in its product calendar (see "'Yu-Gi-Oh!' Product Release Calendar for 2020/2021").