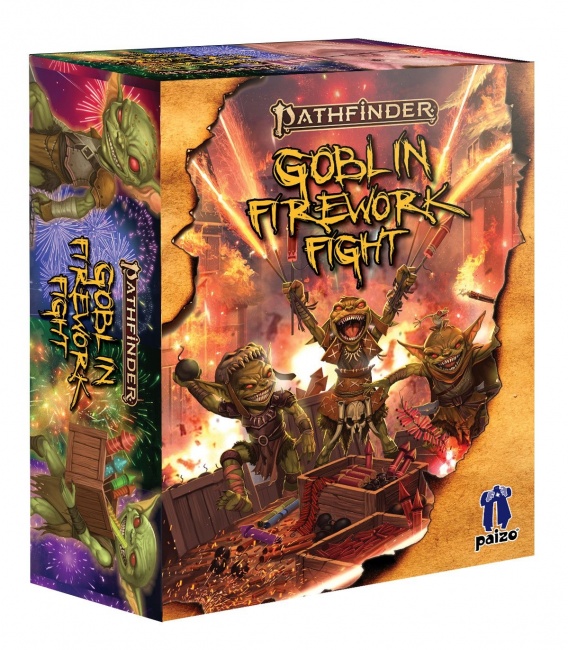 Paizo announced
Pathfinder Goblin Firework Fight
, a new party game, for release in December 2021.
Goblins have invaded the town of Sandpoint looking to steal fireworks and bring them back for an upcoming festival. This standalone board game sends players on a mission to steal the most fireworks in a quick, fast-paced game. Mayhem will surely ensue as players try to rob the town or other players of their precious celebratory explosives.
The game box comes with full-color illustrated cards and tokens. It is recommended for all ages, and will retail for $29.99.
Paizo, Inc. will also release Pathfinder 2E: Abomination Vaults Adventure Path HC into U.S. retail (see "'Abomination Vaults Adventure Path'").