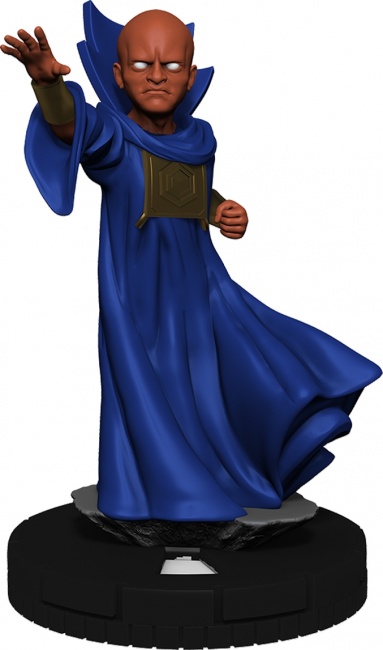 WizKids revealed
Marvel HeroClix: Marvel Studios Disney Plus What If...? Miniatures Game
, a new boxed-set miniatures game, for release in March 2022.
Marvel HeroClix players can play through What If...? scenarios with this new this new boxed set. This set features characters like Command Captain Carter, T'Challa Star-Lord, Party Thor, and Zombie Captain America, and contains eight campaign scenarios that are unique to this game. The boxed set contains everything two players need to run a game of HeroClix: 10 Premium pre-painted miniatures, 20 Character cards, 18 Object, Terrain, and Bystander tokens, 8 Campaign Scenario cards, 6 Double-Sided Thick Map tiles, 2 custom six-sided dice with an icon of The Watcher, 2 all-new Powers and Abilities cards, and a full-color HeroClix Core Rulebook (2022 edition).
This game is for two players, ages 14 and up, and plays in 60 minutes. It will retail for $69.99.
WizKids also announced Marvel HeroClix: The Eternals Movie Countertop Display, a new booster set product for the HeroClix line (see "'Marvel HeroClix' Set").
Click on Gallery below for full-size images!