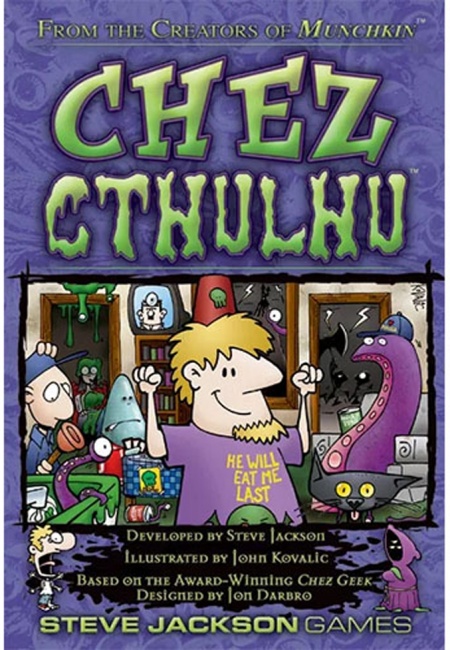 Steve Jackson Games will release
Chez Cthulhu 2E
, a party game, for release on November 10.
Chez Cthulhu 2E adds everyone's favorite Elder God to the classic game of Chez Geek for a truly sanity-grinding experience. This standalone game adds a Madness mechanics, and features illustrations by John Kovalic and jokes by Steve Jackson. The game box comes with enough cards, Slack and Madness tokens, and dice to pick-up and play.
This game is for three to six players, ages 10 and up, and plays in 60 to 120 minutes. It will retail for $29.99.
Steve Jackson Games also announced a price increase on Munchkin, Zombie Dice, and Illuminati products (see "Price Increase").
Click on Gallery below for full-size images!