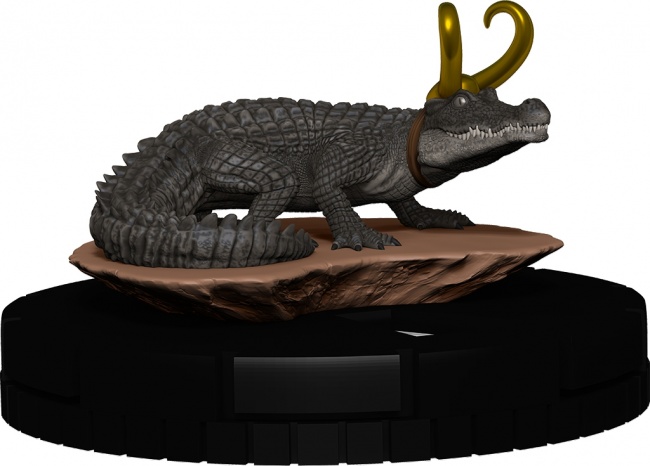 WizKids revealed
Marvel HeroClix: Marvel Studios Disney Plus
booster set, which will release in March 2022.
Players can create their own adventures of Marvel Studios Disney+ series characters like The Scarlet Witch, Vision, Captain America, Winter Soldier, Loki, and Captain Carter with this new booster set. The set also includes villains like Agatha Harkness, Ultron Infinity, and others as well as equipment objects like Captain America's Shield, The Darkhold, and the Cloak of Levitation. Also, Mission Points also return in this set.
Marvel HeroClix: Marvel Studios Disney Plus Booster Bricks come with 10 boosters, each Booster with 5 figures and some boosters contain an object. This booster set consists of 16 Commons, 12 Uncommons, 10 Rares (plus 2 Primes), 10 Super Rares (plus 2 Primes), 8 Chases, and 8 Equipment Objects. Each booster retails for $16.99, and the Booster Brick retails for $169.90. Additionally, this set will have its own Dice & Token Pack that retails for $14.99.
Stores can also order Release Day OP Kits for this set. The kit comes with 3 copies of one Limited Edition Dr. Strange HeroClix Figure with Character Card from Marvel Studios What If...?, 5 copies of a brand-new double-sided 24" by 36" HeroClix Map, and an addendum/instruction sheet.
WizKids also revealed Marvel HeroClix: Marvel Studios Disney Plus What If...? Miniatures Game, a new boxed-set miniatures game (see " 'What If...?'").
Click on Gallery below for full-size images!