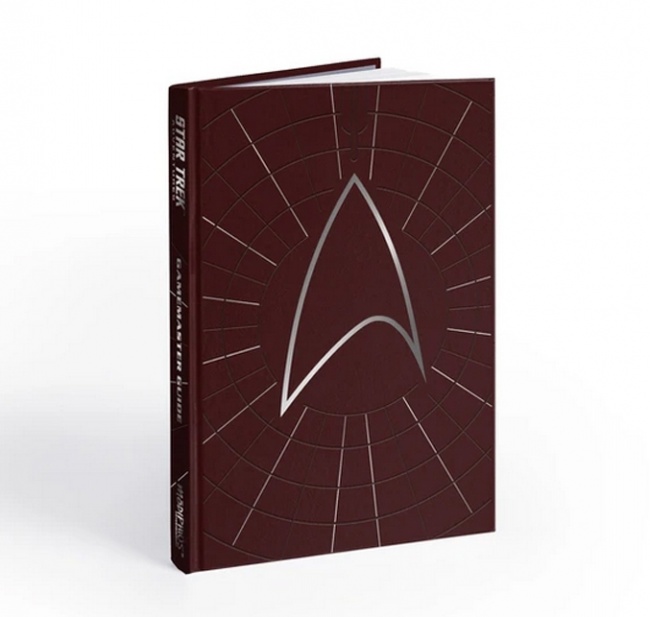 Modiphius Entertainment announced
Star Trek Adventures Gamemaster's Guide
, a new rulebook for
Star Trek Adventures RPG
, which will see print in 2022.
This guide provides information and guidance for GMs looking to organize and run a game of Star Trek Adventures RPG. It features a primer that addresses Star Trek setting details, technology, and other flavor elements. The book also defines six key eras where campaigns can occur on the Star Trek timeline as well as nine distinct play styles that can be utilized. This book also has a dozen sample encounters and more than 20 sample extended tasks to add to game sessions.
Star Trek Adventures Gamemaster's Guide comes as a full color, 248-page hardcover that will retail for $43.00.
Modiphius Entertainment also released the Star Trek Adventures Klingon Empire Gamemaster Toolkit and Dice Set in February 2021 (see "'Star Trek Adventures Klingon Empire' Accessories ").