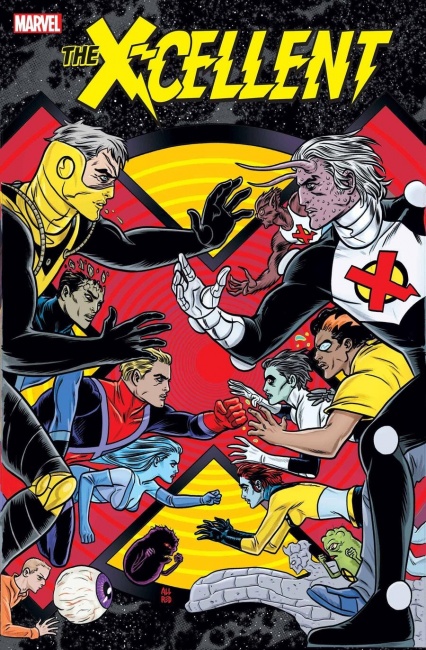 Writer Peter Milligan, artist Michael Allred, and colorist Laura Allred are reviving X-Statix, the team of celebrity mutants they created in the early 2000s, with a new series,
X-Cellent,
which Marvel will launch in February 2022.
Milligan and the Allreds debuted the X-Statix team in X-Force #116 in 2001, when the media-savvy mutants tried to muscle in on the real X-Force's territory. X-Statix got its own title the following year and ran until the end of 2004, when the creators killed them all in the final issue. Death is often temporary in superhero comics, though, and several of the characters re-emerged over the years in different titles.
X-Cellent takes a cue from the original series, with a new team of high-profile mutants once more grabbing the spotlight from the classic characters, ready to go to extreme lengths to outdo the has-been X-Statix crowd. The first issue will feature a main cover by the Allreds.